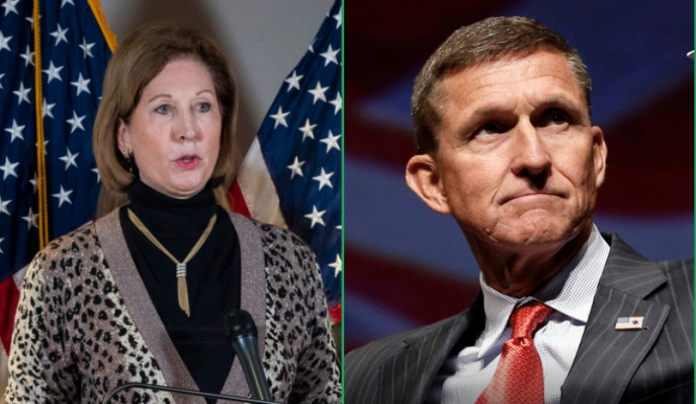 Twitter permanently suspended the accounts of Michael Flynn, who called for martial law to redo the election,  Sidney Powell, the conspiracy-theorist lawyer who previously worked with President Donald Trump's campaign, and other high-profile supporters of the president.
The suspension was part of a purge of QAnon accounts following the U.S. Capitol insurrection by pro-Trump mobs.
It also follows Twitter's decision to suspend Trump's Twitter account permanently due to the social media company's fear that the president will use its platform to incite further violence. The company previously warned him of risking a permanent ban if he continues to violate the company's policies.
Twitter also designated the far-right QAnon movement as a coordinated harmful activity. Discussions about the movement have been limited from the platform's search functions.
Twitter vowed to take strong enforcement action on accounts that incite violence
The ban is among the biggest moves implemented by Twitter as part of its efforts to address misinformation and calls for violence.