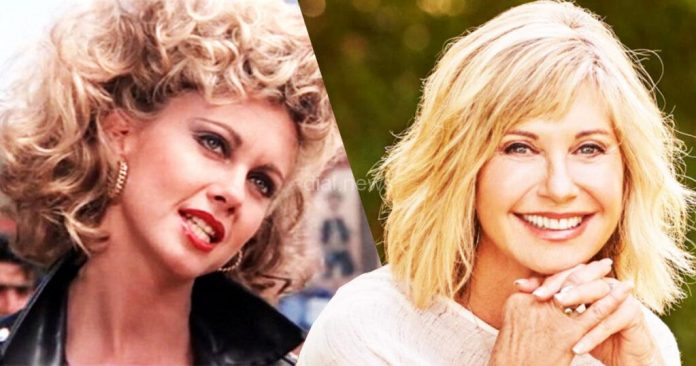 Monday morning news broke that Olivia Newton-John has died. The iconic singer was 73 years old.
The legendary star of 1978's movie musical "Grease" and a 3-time Grammy winner died "peacefully" at her Southern California ranch. She was surrounded by family and friends.  She is survived by her husband John Easterling. And her daughter, Chloe Lattanzi, 36, is a singer and musician.
In the last few days, Lattanzi has been sharing photos of her and her mom on Instagram.
Newton-John had fought cancer for 30 years.  She was 43 when her breast cancer was first diagnosed in 1992.
She funded cancer research and awareness through the Olivia Newton-John Foundation Fund.
News of the superstar's death was posted on her Facebook page.
"Olivia has been a symbol of triumphs and hope for over 30 years sharing her journey with breast cancer. Her healing inspiration and pioneering experience with plant medicine continues with the Olivia Newton-John Foundation Fund, dedicated to researching plant medicine and cancer."
Superstar Olivia Newton-John receives tributes
Born in England, Olivia Newton-John's family relocated to Australia when she was 5.
Her career took off in 1971 with the release of her first solo album, "If Not for You." The album featured a song written by Bob Dylan. And her version hit gold.
It made it to No. 1 on the US Adult Contemporary chart and No. 25 on the pop charts. The singer-songwriter won three Grammys in the mid-1970s.
She performed across genres winning Best Country Vocal Performance, for "Let Me Be There" in 1974. And won Record of the Year and Best Pop Vocal Performance, for the haunting version "I Honestly Love You" in 1975.
In 1978 Newton-John starred in "Grease" alongside John Travolta. She portrayed an Australian student Sandy Olsson who transferred into a 1960's school. The musical film became the biggest blockbuster of 1978. 
The Grease soundtrack sold 28 million copies making it one of the highest-selling records of all time.
Newton-John's and Travolta's duet of "You're the One That I Want," was #1 on the pop charts. And her rendition of "Hopelessly Devoted to You," made it to # 3.
"Grease" co-star John Travolta, who lost his wife Kelly Preston to breast cancer in 2020 posted a tribute on Instagram to pay tribute to his longtime friend "You made our lives so much better. Your impact was incredible," he said.