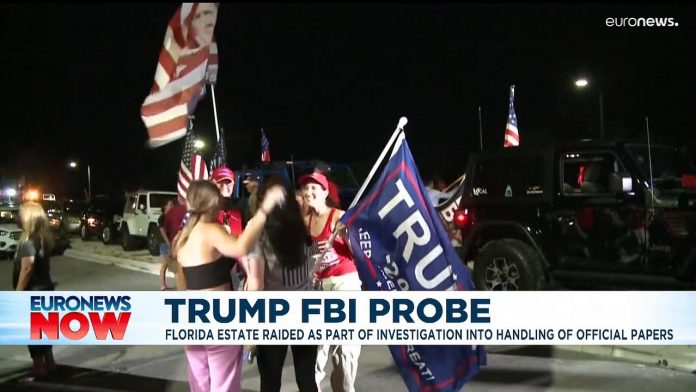 On Monday, former President Trump's Mar-a-Lago home in Florida was raided by the FBI.
The FBI reportedly arrived early in the morning and spent hours moving throughout the palatial Mar-a-Lago estate. Allegedly boxes were seized.
A source claimed that agents brought along a "safe cracker." And they broke into a "relatively new" safe in Trump's Mar-a-Lago office. Allegedly there was nothing in the safe.
Trump posted a message on Truth Social that the raid was in progress. And that his home was "occupied" and "currently under siege." He commented later that a large number of FBI agents broke into his safe.
Mara-Lago raided for classified documents
 There is speculation that the search of Mar-a-Lago was in connection with classified materials that Trump took with him after his presidential term. 
Those boxes allegedly contained "classified national security information." And other official correspondence with foreign heads of state.
Trump's attorneys were talking to the National Archives and Records Administration (NARA). And they returned 15 boxes of the presidential records.