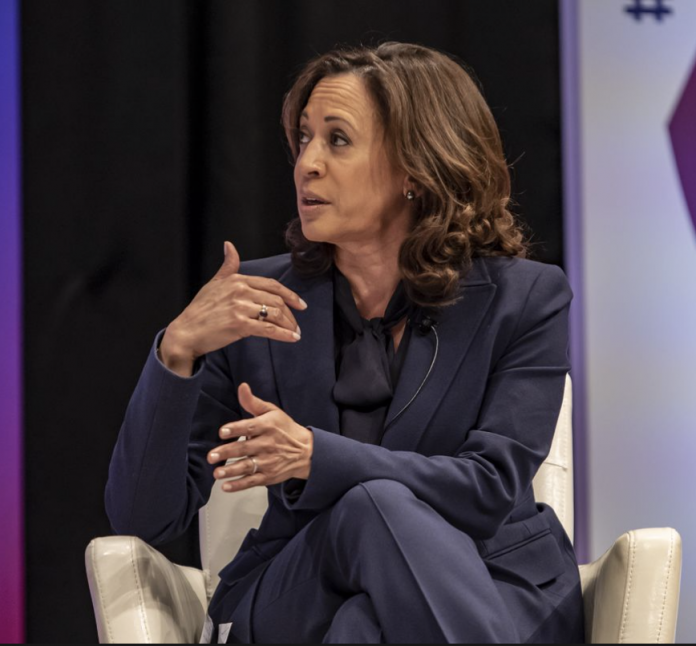 Over the course of the 2020 presidential election, candidate Kamala Harris has had an interesting journey. Harris gained momentum after confronting fellow contender Joe Biden during the first primary debate; however, this momentum didn't last very long and Harris soon found herself trailing behind other candidates yet again.
Following the second primary debate, Harris took a hit after 2020 Democrat Tulsi Gabbard scolded Harris about her actions as a prosecutor. Despite ranging in the mid-single-digits in polls, Harris is still campaigning to become president of the United States.
In recent weeks, Harris has apparently decided that going after President Trump is a winning strategy. The 2020 Democrat called upon Twitter to actually ban the president from using the platform; Twitter subsequently declined to honor Harris' request.
Furthermore, during her time in South Carolina on Saturday, Harris repeatedly slammed President Trump as a "criminal," in the wake of controversies regarding Ukraine.
Reviewing Harris' Latest Statements on President Trump
Harris' remarks to the crowd in South Carolina largely centered around the president. Like many other 2020 Democrats, Harris maintains that booting Trump out of the White House is imperative. She also went on to allege that Trump betrayed Americans and is attempting to use manipulation as a tactic to win the 2020 presidential election.
Briefly, Harris discussed her previous work as a prosecutor. Alleging that the one client in her career is, "the people," the 2020 candidate furthermore vowed to "take on Donald Trump and get him out of the White House." Amidst more criticism of Trump, Harris also talked about having a woman of color as president.
Some of Harris strongest accusations against President Trump include slamming him as a "walking indictment" and claiming that Trump is "fawning over dictators."
See for yourself:
The current occupant of the White House is basically a walking indictment in a red tie.

It's time to prosecute the case against 4 more years of Donald Trump — and I am uniquely capable of doing just that.

— Kamala Harris (@KamalaHarris) October 5, 2019
The current occupant of the White House is fawning over dictators. "Horrifying" doesn't do it justice.https://t.co/InjDSwOuLa

— Kamala Harris (@KamalaHarris) October 5, 2019
Criticism of President Trump
The talking points which Harris articulated against President Trump are neither new nor original. Many 2020 Democrats have expressed an interest in seeing the president indicted and impeached from office; moreover, Harris is not the first Democrat to accuse the president of cozying up to "dictators." Hillary Clinton made this claim about then-candidate Trump during the 2016 election.
Thus far, President Trump has not responded to Kamala Harris in any manner whatsoever or acknowledged her censure of him.