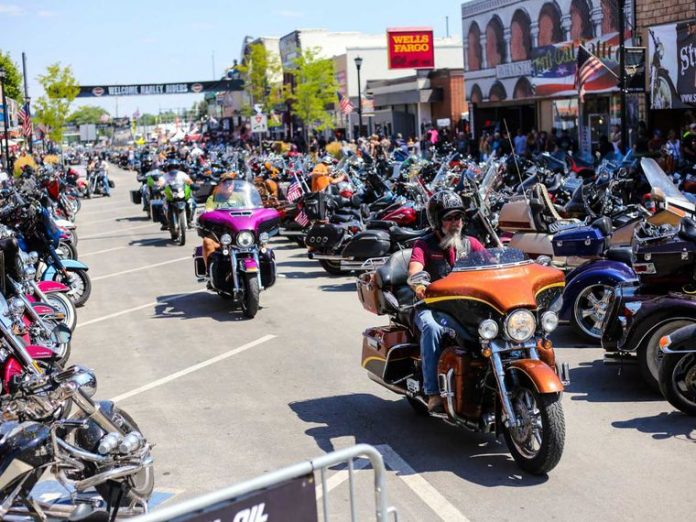 August 7 to 16, South Dakota hosted the 80th annual Sturgis motorcycle rally. A week after the end of the massive 10-day motorcycle rally, new COVID-19 cases are being linked back to the event. 
Health officials in multiple states are reporting new cases that can be traced back to Sturgis. New coronavirus cases are being reported in four states including South Dakota which hosted the event. There are also reports of 7 cases in Minnesota, and 15 cases in Nebraska. 
The rally took place in the small town of Sturgis, which has a population 7,000. And was attended by an estimated 350,000 bikers in what may have been the largest public event in the U.S. since the start of the pandemic.
Attendees of the rally came from all over the U.S., including states that have experienced recent increases in COVID-19 cases like California, Arizona, Texas, and Georgia.
South Dakota's health department reports
The State of South Dakota's head epidemiologist, Josh Clayton, reported that notices were received from other states of positive cases from people who attended the rally. Clayton said that under 25 new cases have been tied to the rally.