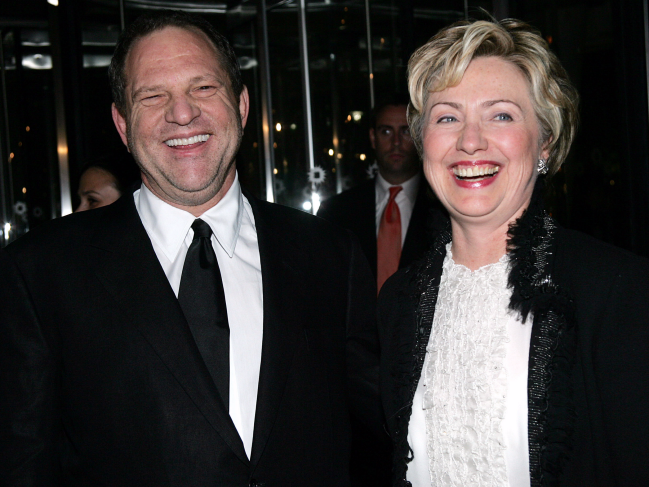 After mounting pressure, Hillary Clinton revealed her thoughts on the allegations surrounding Harvey Weinstein, as reported by Fox News.
Statement from Hillary Clinton
"I was shocked and appalled by the revelations about Harvey Weinstein. The behavior described by women coming forward cannot be tolerated. Their courage and the support of others is critical in helping to stop this kind of behavior."
Nick Merrill, a Clinton spokesperson, released the statement via Twitter earlier this afternoon.
The aforementioned statement engendered further speculation. Many conservatives wondered why Clinton waited so many days to come forward. Additionally, Americans began investigating Clinton's ties with the accused Weinstein.
Clinton's Ties to Weinstein
Weinstein's donations to Clinton's presidential campaign and foundation raised many eyebrows. Clinton's campaign and senatorial committee HILLPAC received $46,350. Moreover, the Clinton Foundation collected funds between the amounts of $100,001 to $250,000 through June 2017
Americans also noted Weinstein's hefty donations to other Democrats. Since 1992, the Weinstein family has donated $1.4 million to Democrats.
Aftermath of Statement from Hillary Clinton
Clinton's remarks about Weinstein did not go with criticism. Many Republicans expressed views that her remarks were too mild. Other questioned the time in which she waited to release a statement.