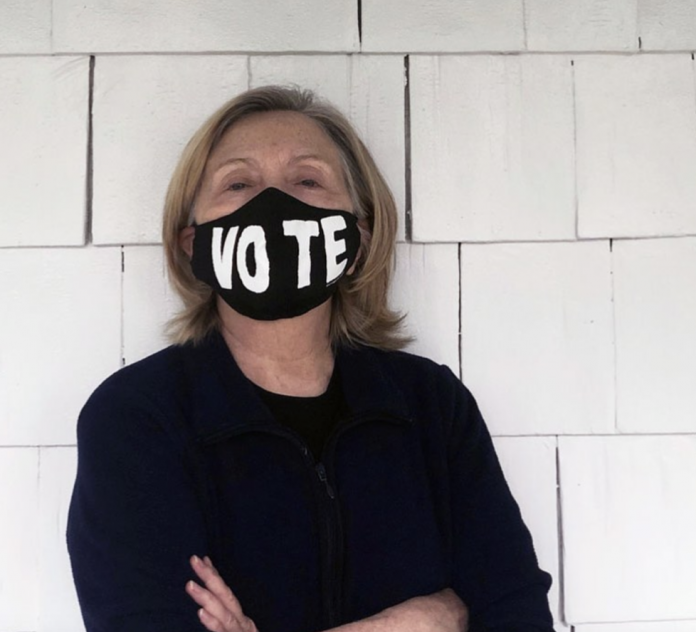 The Democrat-controlled U.S. House of Representatives made headlines days ago after passing H.R.1.
In a nutshell, H.R.1 is an election reform bill that would drastically change how the nation holds elections. The legislation would give the federal government significantly much more power in state elections; furthermore, H.R.1, if successful, will make it harder for states to remove ineligible voters from their voter rolls while furthermore giving voting rights back to felons.
At this time, H.R.1 is presently in the hands of the U.S. Senate. However, this has not barred twice-failed presidential candidate Hillary Clinton from throwing in her opinion about this left-wing, hyper-partisan legislation.
Clinton's take on H.R.1
On Wednesday, Clinton made sure to let the nation know that she is a supporter of the controversial election bill. This doesn't come as a shock, though; most Democrats and their voters favor H.R.1, whereas most Republicans and their voters oppose the legislation.
Taking to Twitter, Clinton professed H.R.1 as a "once-in-a-generation" chance for Democrats to alter elections in America.
The twice-failed presidential candidate then went on to quote the late civil rights leader John Lewis; Clinton quoted Lewis' excerpt that speaks to the preciousness and sacredness of the U.S. vote. The quote later goes on to list the vote as the "most powerful nonviolent tool" in American society.
Finally, Clinton concluded her post by declaring that the Senate "must" pass H.R.1 into law.
Conservative pushback against H.R.1
The House of Representatives passed H.R.1 on party lines alone; this was by no means a bipartisan vote and Democrats are very much aware of this.
Republicans are continuing to vocalize their opposition against H.R.1. The GOP furthermore warns that this election bill is simply not constitutional. Since the passing of the legislation in the House, 20 state attorney generals have contacted leaders in the House and Senate.
In the letter to House and Senate leadership, the state attorney generals draw attention to Article I Elections Clause and Article II Electors Clause in the Constitution. These articles explicitly give states the power to handle their own Senate and House federal elections.
Finally, these state attorney generals warned that if H.R.1 passes into law, they will pursue "legal remedies" to uphold election sovereignty, states' rights, and the U.S. Constitution.
Have a story you want USA Herald to cover? Submit a tip here and if we think it's newsworthy, we'll follow up on it.
Want to contribute a story? We also accept article submissions – check out our writer's guidelines here.