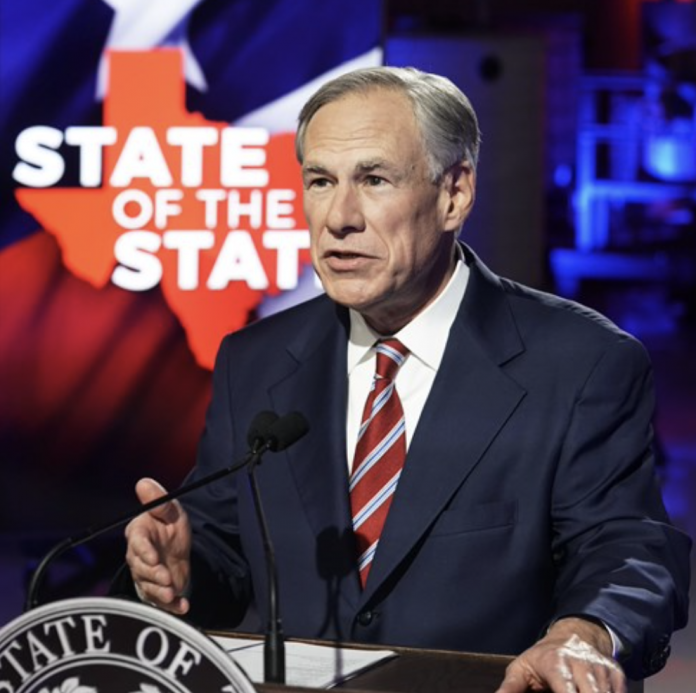 Online censorship of conservative users has gained a lot of attention over the past few years. It's also a matter that Republicans are speaking out about and actively working to stop.
Earlier this year, Americans witnessed online censorship like never before when big tech came down against then-President Trump. Following the January 2021 insurrection, tech companies claimed that Trump bore responsibility for "inciting" his supporters who mobbed the Capitol. Platforms like Facebook, Twitter, Instagram, YouTube, Snapchat, and even payment processing companies issued indefinite bans against the 45th president.
Even now, the online blacklisting against Trump remains ongoing. Just earlier this week, YouTube pulled down videos of the former president speaking at the 2021 Conservative Political Action Conference.
However, the legislative action against online censorship is alive and well. On Friday, Texas Republican Governor Greg Abbott announced that he's signing into law legislation that bars social media sites from censoring Texans online.
What to know about the anti-censorship bill in Texas
On Friday, Governor Abbott announced his decision to sign this bill into law during a press conference. Joining the Lone Star State governor was Texas State GOP Sen. Bryan Hughes.
Abbott warned that in America, a "dangerous movement" to silence religious and conservative viewpoints exists. The Senate Bill 12 proposed by Sen. Hughes will therefore halt wrongful online censorship of Texans; Abbott also pointed out that Texas is standing up against Facebook and Twitter's micromanagement of the "flow of information."
Potential for Texans to sue big tech companies
In the event that Texans still experience online censorship due to their viewpoints, Lone Star State residents will be able to sue platforms like Twitter and Facebook, in addition to getting back on these platforms.
The Texas governor then noted the importance of "healthy public debate" and "freedom of speech" in America. Likewise, Sen. Hughes explained that just as phone companies can't cancel customers' service because of their politics, social media sites are "common carriers" and therefore barred from discrimination.
Conservatives have largely rallied behind Governor Abbott's decision to sign this legislation into law. The Texas governor has also earned praise from Republicans for lifting the statewide mask mandate.
Have a story you want USA Herald to cover? Submit a tip here and if we think it's newsworthy, we'll follow up on it.
Want to contribute a story? We also accept article submissions – check out our writer's guidelines here.