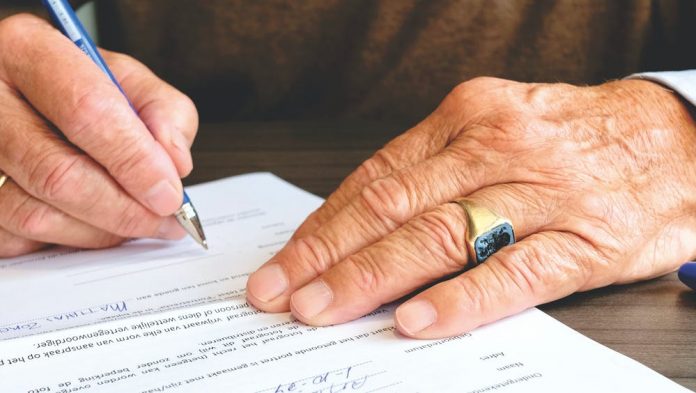 On Friday, Gov. Brian Kemp of Georgia signed the historic House Bill 426 into law. 
This decision came in response to the nationwide call to action against police brutality and hate crimes and represents a major step forward for Georgia. Hate crime laws specifically criminalize acts motivated by aspects of a victim's identity such as race, religion, sexual orientation, or disability.
According to the U.S. Department of Justice, Georgia had been one of four states without a hate crimes law, including Wyoming, Arkansas, and South Carolina.
According to a report conducted by the FBI in 2018, race accounted for 28 hate crime incidents in Georgia, while religion accounted for four and sexual orientation accounted for one. In South Carolina, race accounted for 67 hate crime incidents, whereas in Wyoming and Arkansas reported one and 10, respectively.
Previous attempts failed
This isn't the first attempt by Georgia lawmakers to address this issue. An attempt was made in 2004, but the State Supreme Court ruled that the law was too vague. The issue remained on the back burner until March of 2019 when a version of the bill passed the House of Representatives but stalled in the Senate.
When lawmakers returned this month from a three-month hiatus due to COVID-19, they revived the legislation. This time around, the revised legislation would make hate crimes punishable by one to five years in prison and require the implementation of a database specifically for reporting hate crimes.
Nearly unanimous support
The Senate passed the bill 47-6 after two hours of emotional floor speeches. It then went to the House where it passed 127-38.
"We have a long history in Georgia of embedded discrimination. We can't deny it. We can't run from it, but we can change it," Senator Bill Cowsert of Athens said on the floor.
This momentous decision follows the fatal shooting of Ahmaud Arbery, a 25-year-old black man who was attacked while jogging in a Glynn County neighborhood last February. According to Cobb County DA, Joyette Holmes, the defendants in the Arbery case will not be charged under the new hate bill retroactively.
When the Bill passed, Rep. Calvin Smyre of Columbus, the longest-serving member of the state legislature and co-sponsor of the bill, expressed his joy through tears. "I've had a lot of moments in my career, but today is the finest," Rep. Smyre said.