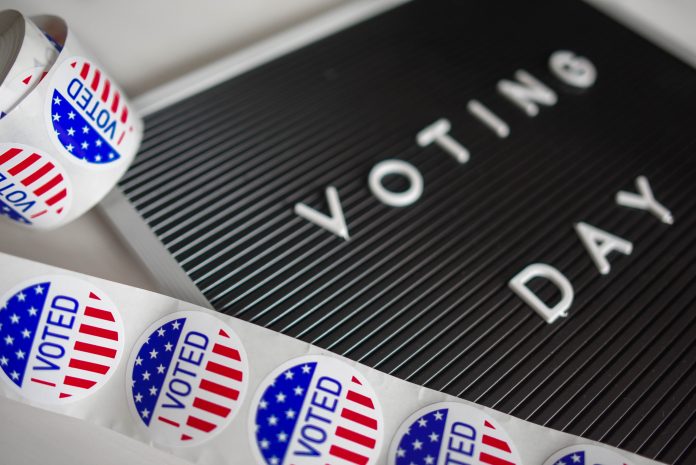 Kentucky, which embraced mail-in ballots for their primaries, is deciding who will square off against Senate Majority Leader Mitch McConnell.
Sen. McConnell pulled in a sweeping victory with more than 85% of the vote and will go into November the Republican nominee. Democrats are having a harder time deciding their nominee, with a close race between Charles Booker and Amy McGrath — with Booker barely leading, sometimes by less than a percentage point.
Ballots, which had to be postmarked by Tuesday, are still being counted and the final count isn't expected until June 30. Voter turnout is reaching record numbers, according to Washington Post reporting.
Who are the Democrat contenders?
Charles Booker, despite his marginal lead, only got off the ground in this race recently. He's a member of the Kentucky Black Legislative Caucus and is currently in his first term as a Kentucky state representative.
Booker gained momentum in the wake of the renewed Black Lives Matter movement and champions unions, blue collar workers, and veterans.
Amy McGrath is a retired marine fighter pilot who has a bit of an old beef with Sen. McConnell. According to an anecdote shared on her election page, McGrath appealed to her elected officials when she was 13 regarding her dreams of being a fighter pilot — women were not allowed to serve in combat roles then. Apparently, Sen. McConnell never wrote back.
After the law was changed, McGrath went on to serve for 20 years as a Marine Corps officer and flew 89 combat missions in Iraq and Afghanistan. McGrath's stances tend to fall closer to the middle than Booker's and she has managed to outperform his fundraising efforts a reported 40-1.
Can Democrats unseat McConnell?
McConnell has served in the Senate for 30 years and is the second longest serving senator. Early in the race, McGrath was the clear favorite to take on McConnell. But Booker came from behind and may just edge her out.
Unfortunately for Democrats, unseating McConnell will be no easy task — Kentucky is solidly red. It's widely speculated that a win for Democrats would require support from across party lines.
Booker's politics could be considered too liberal for Trump-supporting Kentuckians and McGrath's too broad. While either candidate could put in a strong performance, the general consensus is that it likely won't be enough to unseat McConnell, though Kentucky Democrats remain hopeful.