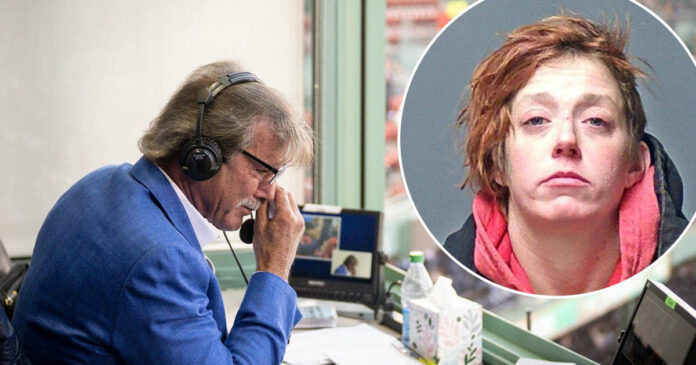 On Monday Alexandra Eckersley, the daughter of Major League Baseball (MLB) Hall of Fame pitcher Dennis Eckersley, was arrested. She is facing a felony charge of reckless conduct. Her newborn baby was found unclothed and freezing in 18-degree weather in the woods outside Manchester, New Hampshire.
Officers responded to a report that a woman had given birth to a baby in a tent in the woods near the West Side Arena around 1 a.m. The Boston 25 News reported that Alexandra, 26, allegedly lied to police about the baby's location.
After an hour of searching, he was found unclothed and struggling to breathe. 
The infant was on the floor of a tent. 'Officers located the baby who was treated by EMTs and transported to a local hospital for treatment,' according to the Manchester Fire Department.
The baby was taken to the Catholic Medical Center. And there is currently no update on the baby's status.
Alexandra was arrested on a separate warrant out of Concord, N.H. And was charged in the District Court with endangering the welfare of a child.