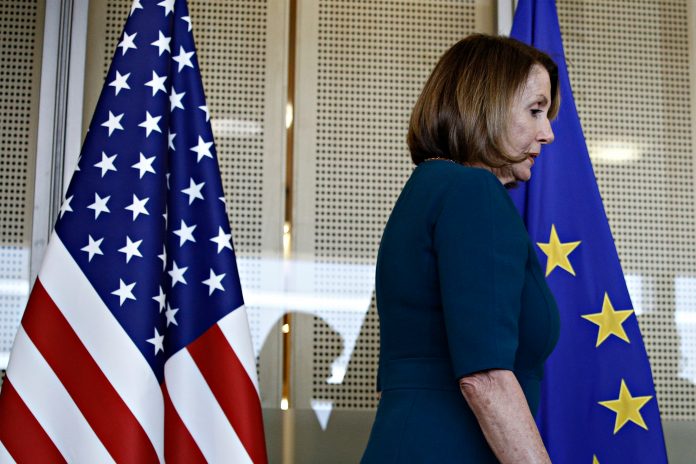 Earlier this month, a reporter questioned House Speaker Nancy Pelosi regarding her views on if Democrats will win the midterms. During her answer, the left-wing House Speaker maintained that she believes Democrats will ultimately emerge victorious.
As it turns out, however, polling indicates otherwise. Republicans are highly projected to win the House of Representatives during next year's midterm races. Furthermore, the GOP is already making regaining the House a leading priority as next November approaches.
Typically, the party in power doesn't bode well in the midterms during off season elections. This doesn't signify impending victory for Democrats. Another factor working against the left is the reality that House Democrats are leaving office left and right.
Retirements, redistricting, and more
Over the course of this year alone, several House Democrats have confirmed they won't seek re-election. Reps. Ann Kirkpatrick, Filemon Vela, and Cheri Bustos have announced their decisions to retire and not run for another term.
Meanwhile, Reps. Tim Ryan and Val Demings are running for Senate seats, rather than working to keep their current seats in the House. Rep. Charlie Crist is another example of a Democrat leaving the House to seek another post; only, in Crist's case, he's hoping to replace Florida Governor Ron DeSantis.
Additional House Democrats have their own reasons for leaving the chamber. Meanwhile, it's critical to note that in the case of Rep. Cheri Bustos, her once blue district is getting redder and redder. Bustos is from Illinois, a state which is losing a seat in Congress, following new Census data.
None of this news points to a win for House Democrats.
Could Pelosi resign from office?
Several days ago, The Atlantic claimed that Speaker Pelosi will likely resign after the 2022 midterm congressional races.
The House Speaker herself has made no mention of resignation; however, if Republicans take back the House of Representatives in 2022, Pelosi loses her speakership. The likeliest next House Speaker is Rep. Kevin McCarthy, the current House Minority Leader.
A GOP win of the House of Representatives could very well mark the beginning of the end for Pelosi's time in politics. Many Americans would love to see her go.