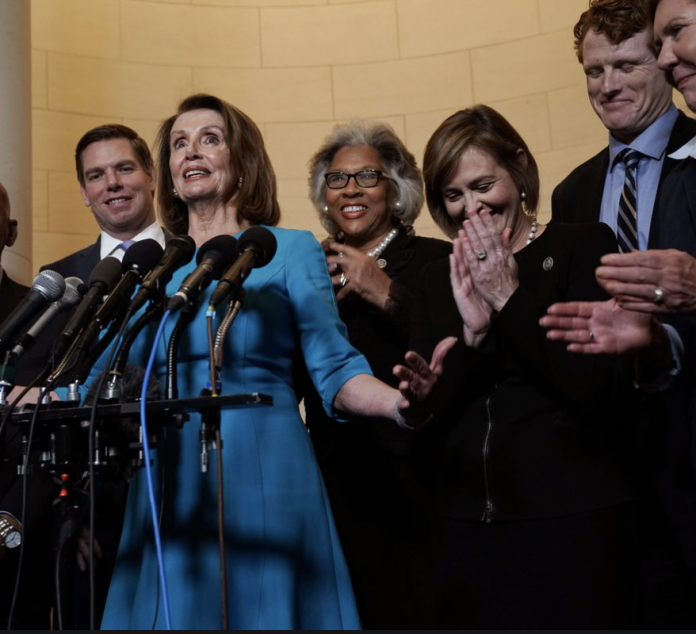 While the Senate impeachment trial plays out, an acquittal is looking more and more likely. As such, Democrats are already preparing for their next move.
At this time, the left-wing talking point asserts that the impeachment trial is not legitimate if GOP senators disallow testimony from further witnesses. However, Republicans aren't budging. The Senate stands by their overwhelming belief that the body has heard from enough witnesses and is therefore ready to proceed.
Democrats aren't accepting this without a fight, though. According to House Speaker Nancy Pelosi, the lower body may move against Trump (yet again) if the Senate acquits him.
The Possibility of More Charges Against Trump
During a press conference on Thursday, Pelosi discussed what she wants from the Senate trial. The House Speaker stated that the upper chamber should allow additional testimony from witnesses; Pelosi also opined that this is the only way for a fair trial. When further addressing this matter, the House Speaker took aim at Senate Republicans, stating that regardless of their "courage" or lack thereof, Trump is "impeached forever."
Shortly before implying that the House will take additional action if Trump is acquited, Pelosi censured the president's legal counsel. The House Speaker maintains that Trump's lawyers failed to make a solid case in his defense. Moreover, Pelosi claimed that the president's attorneys aim to "avoid the truth."
Her statements about the House taking additional measures against Trump read as follows:
"We are right now, prayerful and hopeful that the Senate will have the courage to hear the truth about the president's actions. Then we'll see what we do next."
More Impeachment Articles?
Yesterday's press conference does not mark the first instance of Democrats possibly taking additional action against Trump. Weeks ago, House Minority Leader Kevin McCarthy warned of Pelosi working behind the scenes to determine whether the House could bring a third impeachment article against Trump. This took place while Pelosi sat on the present impeachment articles and before she turned them over the Senate.
At this point, the likelihood of the Senate acquitting Trump is pretty much 100%. Democrats have not convinced the GOP of any wrongdoing on the president's end. If the House moves to bring additional articles of impeachment against Trump, the same outcome is likely to follow, so long as Republicans maintain majority control of the Senate.