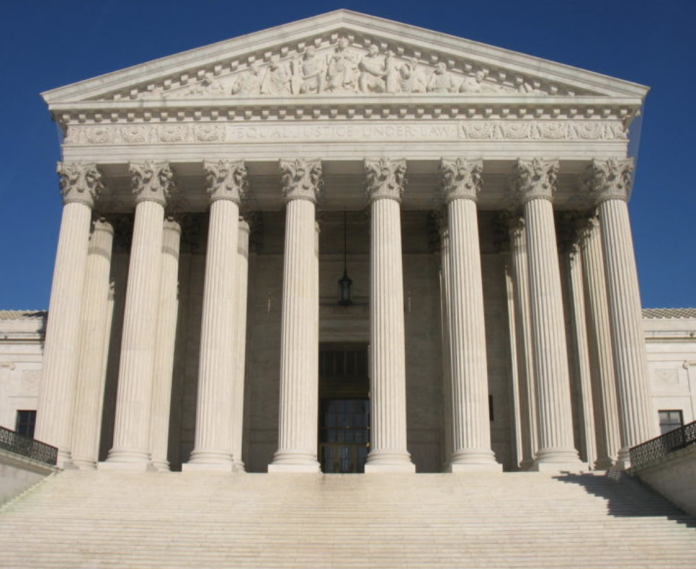 Earlier today, House Democrats initiated a lawsuit against President Trump.
The lawsuit pertains to the national emergency declaration which Trump declared in February 2019 in relation to illegal immigration at the Southern border.
Everything You Need to Know about the Lawsuit
In the suit, Democrats maintain that Trump's national emergency violated the Constitution of the United States. They're basing this claim on the president's decision to use funds outside of the $1.375 billion dollars which Congress provided earlier this year. This lawsuit marks the next chapter in the ongoing battle between Trump and Democrats over illegal immigration.
An excerpt from the aforementioned lawsuit subsequently reads as follows:
"The House is unaware of any other instance in American history where a president has declared a national emergency to obtain funding after failing to win Congressional approval for an appropriation."
The House's lack of awareness does not necessarily deem Trump's actions as unconstitutional; however, the courts will now have to review the suit and determine what happens next.
Reviewing the Battle over Illegal Immigration
A 35-day government shutdown ensued between December 2018 and January 2019 after Democrats failed to work with President Trump on a solution to keep the federal government open and fund proper border security.
During the shutdown, Trump offered to extend additional protections to DACA recipients; this would've occurred in exchange for border wall funding and reopening government.
Of course, the Democrats shot down the offer.
Finally, Trump temporarily reopened government and then gave Congress two weeks to come up with proper border wall funding. The capital needed to fund his promised border wall amounted to roughly $5.7 billion dollars. However, when the clock to keep government open ran out, Congress could only agree upon a bill with $1.375 billion dollars.
In order to avoid yet another government shutdown, Trump signed the Congressional legislation. He then declared a national emergency at the Southern border and moved to build the wall. Over the course of 2019, Customs and Border Patrol (CBP) officials have spoken out about the plight of illegal immigration at the Southern border.
Towards the end of March, CBP Commissioner Kevin McAleenan affirmed that Border Patrol is reaching their "breaking point."
McAleenan furthermore stated that the amount of illegal immigration is beginning to overwhelm CBP resources. Nevertheless, many Democrats have asserted that there is no national emergency at the Southern border. Individuals who actually work at the Southern border seem to think differently.
Updates about this lawsuit will follow on USA Herald.