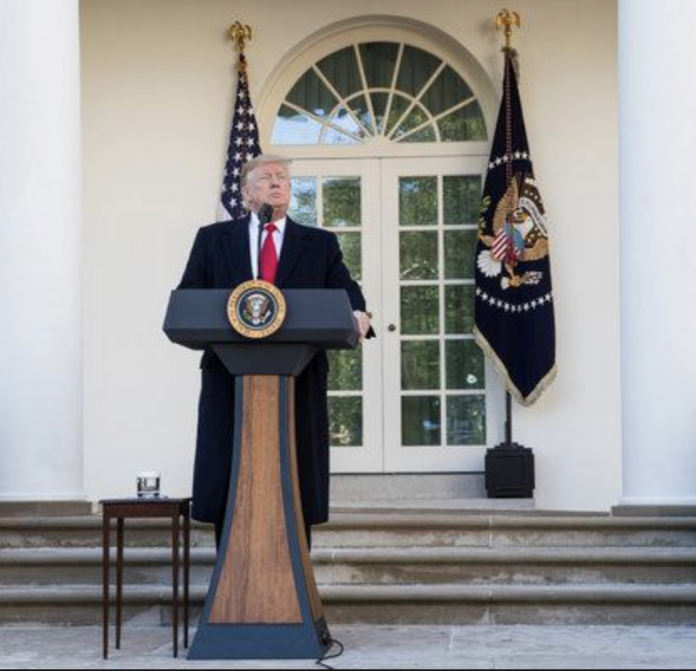 Since April, Democrats have formally moved to gain access to President Trump's tax returns. However, the president doesn't seem too bothered about this new development. Earlier today, Trump spoke to the press about the matter.
What Does President Trump think about the Hunt for His Tax Returns?
The president spoke about the Democrats' new mission as he prepared to go visit the Southern border. When asked about the push to gain access to his personal and business tax returns for 2013-2018, Trump responded with the following statements:
"That's up to whoever handles it. Hey, I'm under audit. But that's up to whoever it is. From what I understand the law is 100 percent on my side."
Yesterday, the president also stated that the IRS will speak with his legal team and the attorney general of the United States.
Why Hasn't Trump Released His Tax Returns?
The issue of the president's tax returns surfaced during the 2016 election. At that time, then-candidate Trump affirmed that, unlike other presidential contenders, he would not release his tax returns. Trump cited being under IRS audit as the reason behind his decision not to release his tax returns. Critics subsequently noted that IRS audits do not bar individuals from issuing their tax returns. However, then-candidate Trump maintained that his legal team advised him against publicizing his tax returns.
Renewed Interest in the President's Tax Returns
According to the Democrats, Trump's tax returns have the potential to unearth alleged financial misconduct. Ways and Means Committee Chairman and Democrat Richard Neal appealed to gain access to the president's tax returns in a letter to the IRS commissioner earlier this week.