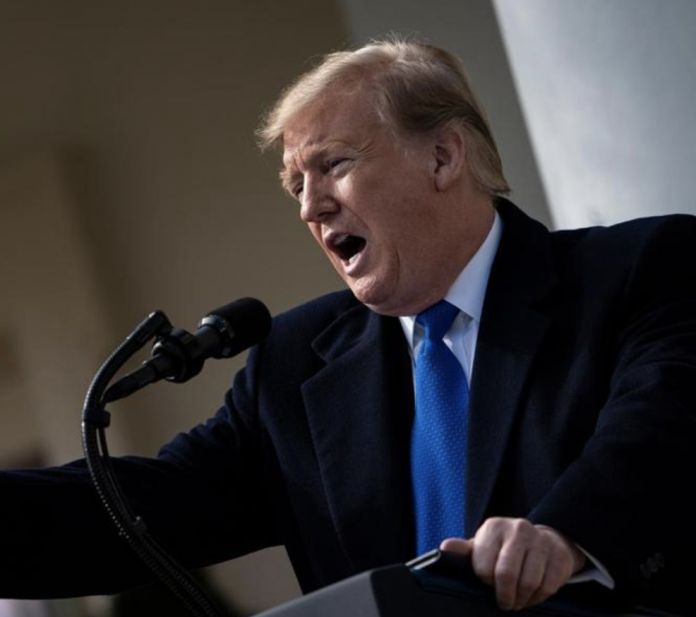 Earlier today, President Trump ripped into the mainstream media via Twitter.
This is one of many times which the president has elected to censure the press for their manner of reporting to the American people.
Reviewing the President's Statements
Trump's latest tweet about the press reads as follows:
The press is doing everything within their power to fight the magnificence of the phrase, MAKE AMERICA GREAT AGAIN! They can't stand the fact that this Administration has done more than virtually any other Administration in its first 2yrs. They are truly the ENEMY OF THE PEOPLE!

— Donald J. Trump (@realDonaldTrump) April 5, 2019
The above tweet comes after the president blasted The New York Times as a "fake news paper" with "no legitimate sources." However, Trump's latest criticism of The New York Times occurred yesterday and largely regarded their coverage of the controversial Russia investigation.
See for yourself:
The New York Times had no legitimate sources, which would be totally illegal, concerning the Mueller Report. In fact, they probably had no sources at all! They are a Fake News paper who have already been forced to apologize for their incorrect and very bad reporting on me!

— Donald J. Trump (@realDonaldTrump) April 4, 2019
Issues with the Mainstream Media
Since the inception of Trump's entry into the 2016 presidential election, he has had issues with the press. On multiple occasions, the president maintained that the media harbored a vested interest in helping Hillary Clinton win the election. Therefore, Trump stated that the press intentionally misreported news pertaining to him.