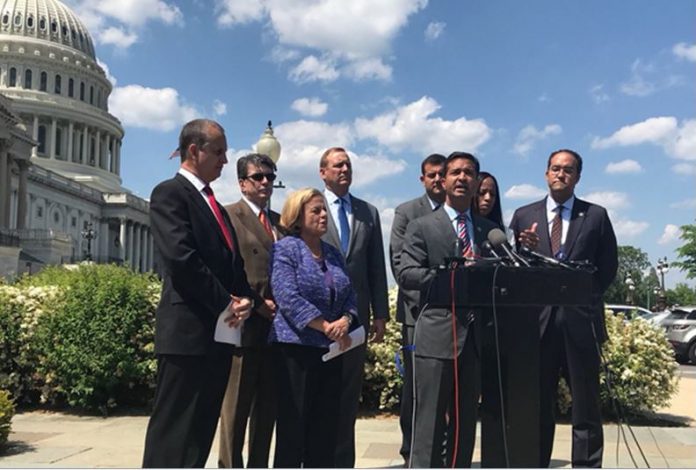 A group of House Republican lawmakers are moving forward with their plan to force a debate and vote on legislative solution for the Deferred Action for Childhood Arrivals (DACA) program.
On Wednesday, Moderate GOP Representatives Carlos Cubelo, Mario Diaz-Balart, Will Hurd and David Valadao introduced a discharge petition. It is a procedural maneuver to take legislation out of a committee and bring it to the floor for consideration.
Many perceive the group's action as a challenge to the GOP leadership particularly House Speaker Paul Ryan, who refused to bring any DACA legislation on the floor for a vote
The group need the support of all the Democrats plus 25 Republicans in the House—a total of 218 signatures— to force a vote. In March, the supporters of the discharge petition said they can get 240 signatures.
As of Wednesday afternoon, 17 Republicans already signed the discharged petition. Democratic lawmakers are expected to support the initiative.  Obtaining the necessary signatures could force Speaker Ryan to bring a series of immigration bills for consideration under the so-called "queen of the hill rule."