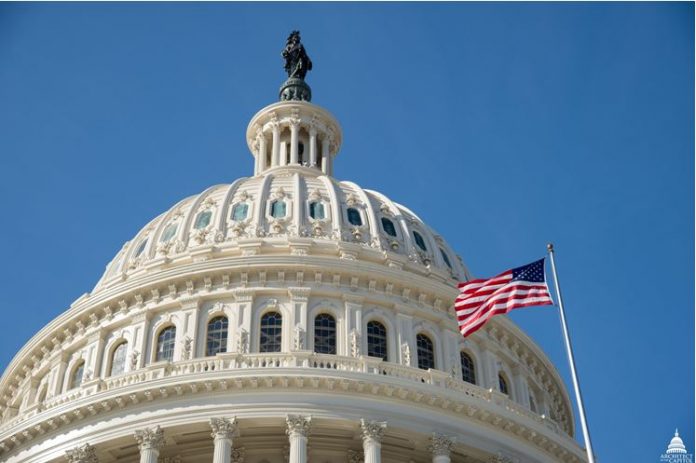 The GOP majority on the House Permanent Select Committee on Intelligence released their final report on the Russia investigation on Friday.
In their report, the Republicans said the Trump campaign used "poor judgement and ill-considered actions" in dealing with the Russians. However, they found no evidence that it "colluded, coordinated or conspired with the Russian government to interfere in the 2016 U.S. presidential election.
"The Committee found no evidence that President Trump's pre-campaign dealings formed the basis for collusion during the campaign," according to the House Republicans.
Additionally, they found the Trump campaign's periodic praise for for and communications with Wikileaks to "highly objectionable." It is also "inconsistent with the national security interests of the United States.
Russian hackers stole e-mails from the DNC and Clinton campaign. Wikileaks published those e-mails prior to the presidential election in November. Trump praised Wikileaks at least five times during his campaign trail a month before the election. At one time, he said "I love Wikileaks."
The Committee did not find evidence that the President's associates were involved in the theft or publication of the Clinton campaign-related e-mails. However, they found numerous ill-advised contacts between Trump associates and Wikileaks.
Furthermore, the GOP majority of the Committee said the Clinton campaign also exercise poor judgement and ill-considered actions in 2016. They noted that the Clinton campaign and the Democratic National Committee (DNC) obscured their roles in paying for opposition research on Donald Trump. Former British spy Christopher Steele obtained the opposition research from Russian sources.
Last month, the Republican majority on the House Intelligence Committee already concluded that there was no collusion. The 243-page final report provided details about their conclusion.
Pres. Trump says Russia probe must end now
During a press briefing at the White House, Pres. Trump said, "It was a great report. No collusion, which I knew anyway, no coordination, no nothing. It's a witch hunt. That's all it is. What we should really do is get on with our lives."
In a tweet, the President reiterated the Russia probe is a total witch hunt and called for its to end.
Just Out: House Intelligence Committee Report released. "No evidence" that the Trump Campaign "colluded, coordinated or conspired with Russia." Clinton Campaign paid for Opposition Research obtained from Russia- Wow! A total Witch Hunt! MUST END NOW!

— Donald J. Trump (@realDonaldTrump) April 27, 2018
Republican Rep. Mark Meadows of North Carolina agreed with the Pres. Trump. According to him, "From day one, the 'Russian collusion' investigation into the Trump campaign was an empty case. It is a house built on sand."
"Bottom line: it is time for the special counsel investigation to end. Robert Mueller must wrap this up and bring it to a close. It is time to put the focus back on what's actually important in America."