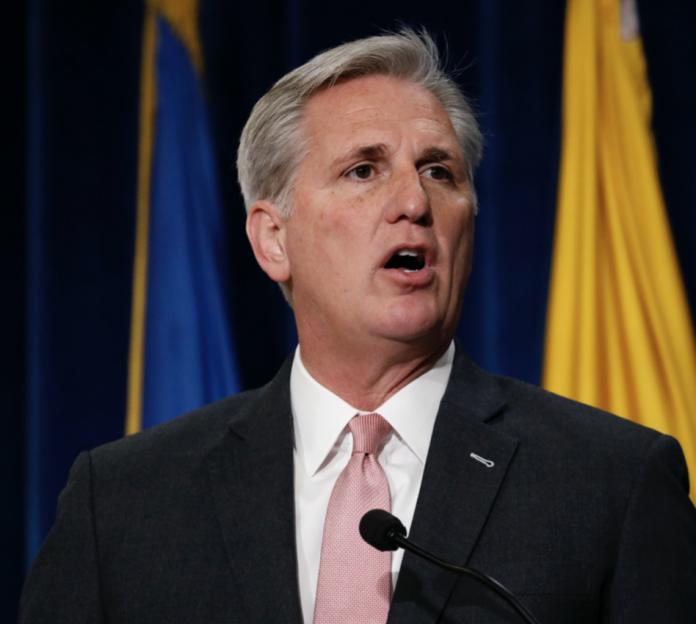 There are a series of issues which impact Americans on a day-to-day basis. While Republicans and Democrats remain deeply divided on so many issues, one matter which both sides can view as important is the opioid crisis.
A Brief Overview of Progress on the Opioid Crisis
President Trump has repeatedly spoken about the opioid crisis and the need for solutions. Since the Trump presidency, Republicans have taken significant strides towards improving the state of affairs, as they pertain to opioids.
At this time, the abuse of opioids and subsequent deaths associated with opioid overdoses have declined; medical treatments for opioid issues have also increased, but there's still much work to be done.
In light of this, House Minority Leader Kevin McCarthy took to Twitter and urged Democrats to work with the GOP on making additional strides, as documented by Breitbart News. McCarthy's request for Democrats to "tackle the real issues" comes as Democrats remain fixated on impeaching President Trump, despite his lack of impeachable offenses.
A Closer Look at McCarthy's Message to the Democrat Party
McCarthy's full message to Democrats is viewable in a press release statement. In this statement, the House Minority Leaders cites various data, as it pertains to opioids. Americans are receiving less opioid prescriptions across the board; moreover, medication designed to treat opioid addictions on a monthly basis has increased by nearly 400%.
In his statement, McCarthy notes Republicans' years of work to treat the opioid crisis; however, the House Minority Leader furthermore pointed out that effort from House Democrats is required in order for additional gains.
An excerpt of McCarthy's statements on the matter reads as follows:
"Unfortunately, the Democrat majority in the House has siloed all of their attention and resources into impeaching President Trump — a goal they've had since the day [of his inauguration]. Meaningful, bipartisan legislation [is] thrown to the wayside."
Finally, McCarthy's remarks conclude with him urging House Democrats to cease their campaign to impeach the president and instead work with the GOP to "end the opioid crisis in a bipartisan fashion."
Good news for ALL Americans ⤦
⬫ Opioid abuse and overdose deaths are down.
⬫ Treatment for opioids is up.
But it's not enough.

Democrats should stop wasting time and resources on impeachment and instead work with Republicans to tackle the real issues. https://t.co/Q9Oma5gg4o

— Kevin McCarthy (@GOPLeader) October 12, 2019
At this time, there is no indication that House Democrats plan to relinquish their interest in impeaching President Trump.