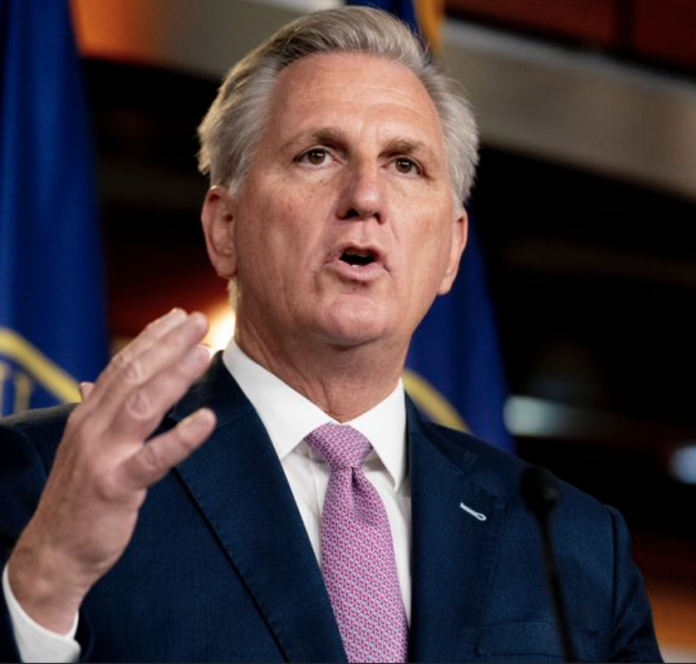 In many ways, the 2022 congressional midterms are a make or break for Republicans. Next year's races will play a pivotal role in the power that the GOP has in Congress; this includes the power to restore checks and balances to Washington D.C. and resist the left's socialist agenda.
Republicans are aware of just how high the stakes are for next year's midterm races. This is why the GOP is adopting a proactive and productive approach to taking back the House of Representatives come November 2022.
Targeting the proper districts to regain control of the House
According to new reports from the U.S. Census Bureau, many leftist and swing districts are on track to losing a House seat. This is due to the mass departure from dilapidated blue states like New York and California.
In light of this, the National Republican Congressional Committee (NRCC) announced earlier today some new strategies. The strategies entail ten new districts in different states such as California, New York, Illinois, Minnesota, and Pennsylvania. In these districts, Democrats will be hard-pressed to retain their seats, hence creating the ideal opportunity for the GOP to swoop in.
Tom Emmer, the chair of the NRCC, explained that the GOP's decision to hone in on the aforementioned districts is meticulous and strategic. Emmer maintains that due to the Democrats' "uphill battle" to champion their far-left agenda, Republicans are "on offense" across the nation.
In another striking blow to Democrats, multiple leftist House members have stated that they will retire from Congress or seek a different office. This inherently weakens the already slim House majority that Democrats have.
Back in April, an NRCC poll showed that the GOP is widely expected to win back the House majority come 2022.
Upcoming changes to House GOP leadership?
As Republicans work to take back the House, there are reports about possible changes in House leadership. Several GOP House members are frustrated with Republican Rep. Liz Cheney, the current House Conference Chairwoman.
On Tuesday, House Minority Leader Kevin McCarthy spoke about this issue. McCarthy stated that concerns exist about Cheney's ability to do her job and focus on the GOP's best interests. These concerns are a subsequent reaction to Cheney's latest back-and-forths with former President Trump; moreover, Republicans fear that Cheney could derail the GOP's work to take back the House of Representatives.
Therefore, some allies to McCarthy predict that Republicans will vote Cheney out of her House leadership role before May ends. Cheney, however, has not spoken publicly about this matter.