Bill and Melinda Gates divorce news has probably shocked many followers of the Microsoft founder Bill. The couple announced Monday that they're putting an end to their 27 years of marriage. The philanthropist couple said that they have a "separation contract".
Bill Gates co-founded Microsoft (NASDAQ: MSFT) and owns 1% of its shares, worth about $146 billion according to Bloomberg Billionaire Index. Gates is currently the 4th wealthiest person in the world after Jeff Bezos, Elon Musk, and Bernard Arnault respectively. Therefore, the divorce settlement could be the largest in history.
The divorce filings of the Gates couple questioned whether the two had signed a community property agreement, prenup, or separation contract. Bill and Melinda responded that they have a separate contract. The two want the court to enforce the contract but they haven't mentioned anything about a prenup.
A prenup is a legal agreement that couples sign ahead of their marriage. The paper decides on what would happen to the couple's assets if they divorce or one of them dies.
On the other hand, a separation agreement, or contract, is a private legal document that the couples sign when they live separately. It consists of the obligations and rights of each individual such as child support or custody. It is signed without the court's involvement. Usually, a divorce follows the separation contract. However some couples use it as a mechanism to fix their marriages, according to New York City Bar.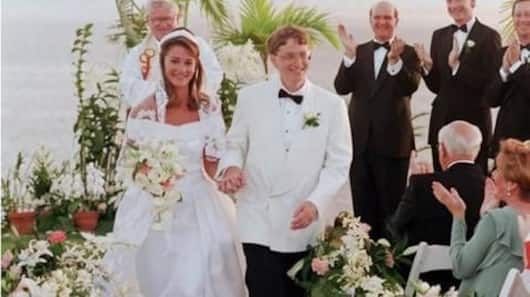 The Gates divorce will be the largest settlement ever
The Gates asked in the divorce filings for their personal property, real property and debts to be shared according to their separation contract. But they didn't ask for a spousal report. The two said that the marriage is "irretrievably broken". Consequently, the Gates demanded from the court to end the marriage on the date mentioned in the separation contract.
According to the documents filed Monday in King County in Washington state, Bill Gates is listed as the respondent and Melinda as the petitioner. The trial date is set for today, April 4, 2022.
Once completed, the Gates' divorce could become the largest settlement in history according to Business Insider. To this date, Amazon CEO Jeff Bezos and his ex-wife Mackenzie had the largest settlement with $38 billion, turning MacKenzie Scott into the world's 3rd wealthiest woman.