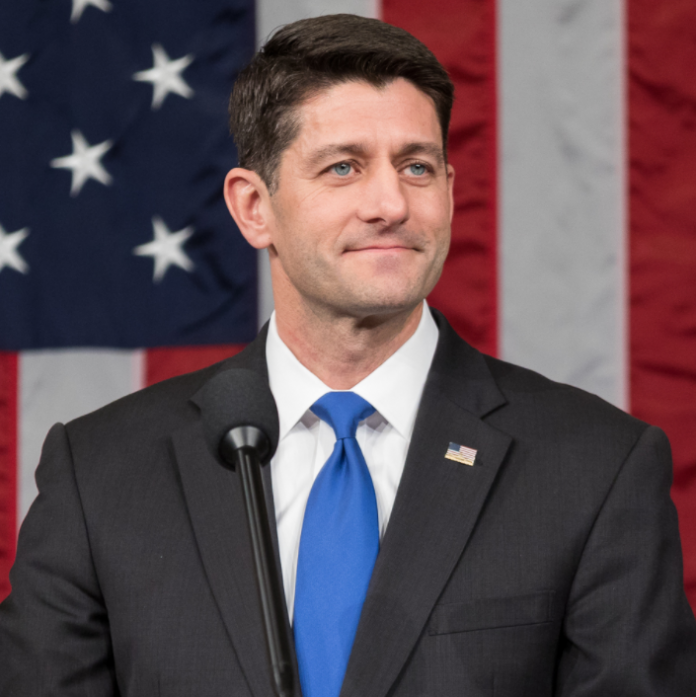 Earlier today, Speaker of the House Paul Ryan publicly condemned domestic violence, reports The Hill.
Speaker Ryan on Domestic Violence
The House Speaker shared the hereinafter remarks with reporters hours ago:
"Clearly we should all be condemning domestic violence. if a person who commits domestic violence gets in the government, then there is a breakdown in the vetting system and that breakdown needs to be addressed."
Speaker Ryan also shared his thoughts regarding the White House's "vetting system" :
"The White House clearly [has] work to do to fix their vetting system. I don't know exactly how they will do that. I'll leave that to them, but Chairman Gowdy is doing his proper job and oversight."
Domestic Violence and Political Service
Similarly to sexual assault, domestic violence has been moved to the forefront of political controversy. This comes after claims against former White House staff secretary Rob Porter. Porter currently faces accusations from two of his former wives who allege that Porter subjected them to domestic violence during their marriages.
Since the emergence of the aforesaid allegations, Porter resigned from his White House position on February 7, 2018.
Controversy Regarding Allegations of Wrongdoing
Over the past few months, Americans have witnessed a surge of accusations alleging sexual misconduct and domestic violence. While few people are condoning the foregoing misbehaviors, there are still some concerns about the accusations.
Many accused individuals have either resigned from their places of employment or even faced termination. Some Americans view this as problematic. Mere accusations should not be enough to completely destroy someone's career and livelihood, opine concerned observers. President Trump recently noted this point coupled with the importance of due process on his Twitter account:
Peoples lives are being shattered and destroyed by a mere allegation. Some are true and some are false. Some are old and some are new. There is no recovery for someone falsely accused – life and career are gone. Is there no such thing any longer as Due Process?

— Donald J. Trump (@realDonaldTrump) February 10, 2018
The President's critics quickly slammed his statements. His supporters, conversely, affirmed the problematic aspects of unproven accusations "shattering" lives and careers.
What Do Americans Think of Speaker Ryan's Remarks?
Readers of The Hill expressed very diverse thoughts regarding the House Speaker's earlier commentary. Some observers questioned his political standing, while others slammed President Trump.
Feedback from readers are as follows:
"HEY RYAN, TELL TRUMP TO MAN UP AND SAY IT HIMSELF AND STOP HIDING BEHIND TWEETER[.]"
"Duh, Ryan. Of course they "should". But they don't."
"When will RYAN outlaw the ISLAMICS where it is fine to beat up your wife?"