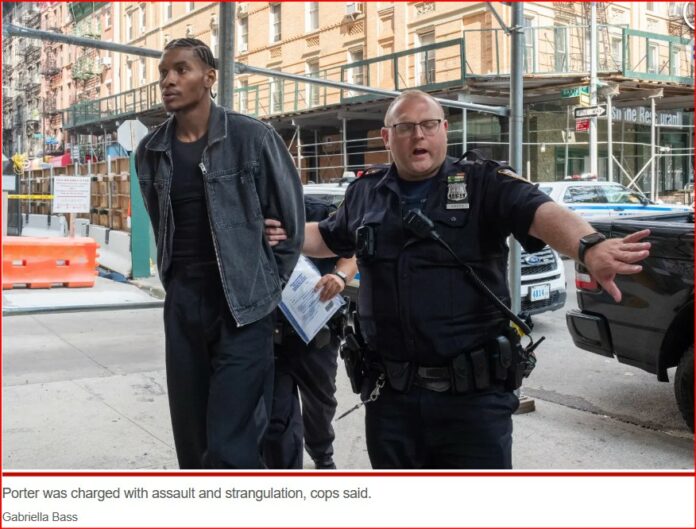 The Houston Rockets, a major NBA team, find themselves embroiled in controversy as their guard, Kevin Porter Jr., faces legal repercussions after allegedly assaulting and strangling his girlfriend, former WNBA player Kysre Gondrezick. The incident unfolded at the Millennium Hilton hotel in Midtown Manhattan, New York City, on Monday morning, leading to Porter's arrest.
According to law enforcement sources, Porter returned to the hotel after a night out in the early hours of Monday, only to find himself locked out by Gondrezick, who was upset with his late return. To gain access, Porter sought the assistance of hotel security. Once Porter was allowed inside the room, the alleged assault took place.
Porter reportedly physically assaulted Gondrezick, striking her repeatedly about the face with a closed fist. This resulted in a laceration above her right eye, as well as bruising and substantial pain to her face. The criminal complaint also reveals that Porter forcefully squeezed her neck, causing difficulty in breathing, redness, bruising, and substantial pain to her neck. And Gondrezick was hospitalized with a fractured vertebra in her neck.
Legal Consequences and Porter's Plea
Following the incident, Porter was taken into custody by the authorities and subsequently charged with assault and strangulation. He pleaded not guilty to these charges and was released on a $75,000 cash bail on Tuesday, with a temporary order of protection imposed. A court date has been set for October 16, 2023.
Houston Rockets and NBA Respond
In the wake of these shocking allegations, both the Houston Rockets and the NBA issued statements addressing the situation. The Rockets stated, "We are in the process of gathering information surrounding the matter involving Kevin Porter Jr. We have no further comment at this time." The NBA spokesperson, Mike Bass, added, "The league office is in contact with the Houston Rockets and in the process of gathering more information."