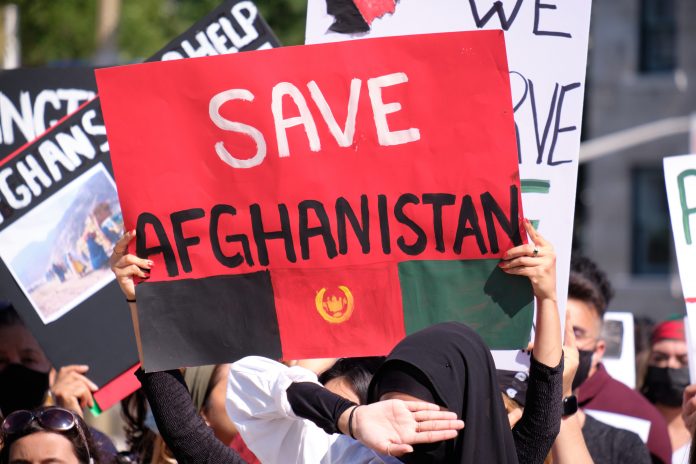 Today marks the deadline which the infamous terrorist organization known as the Taliban gave America to complete withdrawals from Kabul, Afghanistan. The Taliban even had the stones to publicly announce that the United States would face "consequences" should our nation fail to meet this deadline.
Sure enough, yesterday, Americans learned that the final U.S. troops on the ground in Afghanistan departed. The only issue is that this departure leaves American citizens behind; many of these citizens attempted to arrive at the Kabul airport, yet couldn't do so, thanks to the Taliban.
The gravity of Americans deserted in a hostile country controlled by terrorists to the tune of ISIS-K and the Taliban is a huge deal. This isn't a matter anyone can merely sweep under the rug.
Americans left stranded on Biden's watch
Earlier today, Biden stood before the nation; he gave this grand speech about the "success" of removing our nation's troops from Afghanistan. The president also defended his method of withdrawal; this defense comes in spite of the fact that how Biden pulled out engendered the rise of the Taliban and the deaths of 13 U.S. Marines.
The Gold Star families are not pleased with Biden, to say the least. Several of the relatives of fallen heroes blasted Biden's attitude while speaking with them. Furthermore, these Gold Star families didn't appreciate Biden repeatedly checking his watch during the dignified transfer ceremony.
During Biden's speech today, he stated that the government will keep working to get out Americans who want to leave. However, he hasn't divulged how this will happen. Meanwhile, a U.S. female interpreter has shared publicly the horror she faces since the final U.S. plane left Kabul.
An impeachable offense?
Many Americans are calling for Biden's impeachment. Leaving Americans behind is unacceptable. Moreover, this president left our own citizens behind after handing over a list of U.S. citizens' names to the Taliban.
Biden vowed months ago that the withdrawal of American troops would occur peacefully and in an orderly manner. However, this withdrawal has engendered one disaster after the other.
In light of this, many Americans are calling for Biden's impeachment and removal from office.