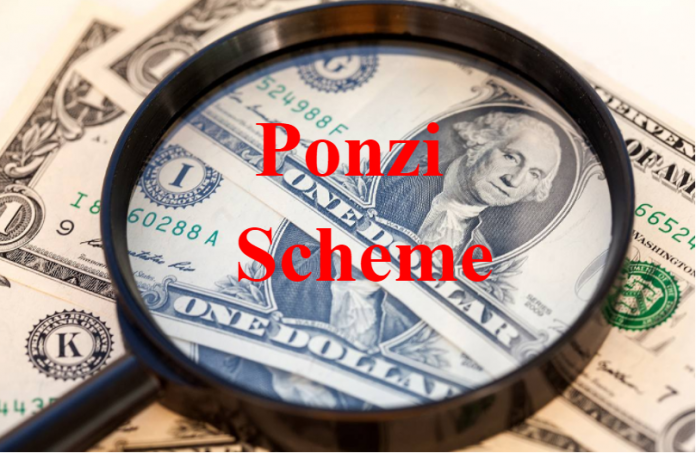 The U.S. Securities and Exchange Commission (SEC) stopped another Ponzi scheme, in which almost $18 million has been swindled from approximately 200 investors.
On Tuesday, the SEC announced that the U.S. District Court for the District of Minnesota granted its request for a temporary restraining order to stop an alleged Ponzi scheme by Bullard Enterprises LLC and its owners, Jason Dodd Bullard and Angela Romero-Bullard.
The federal securities regulator also obtained a court order freezing the assets of the alleged Ponzi scheme operators.
Last week, the SEC filed a complaint against Bullard Enterprises, Bullard, Romeo-Bullard for allegedly defrauding investors. Most of the victims are their friends, family, and many elderly retirees.
The federal securities regulator also named four relief defendants, DLJ Real, Empire Investments, Empire racing Stables, and T1 13 as relief defendants in the lawsuit.
In the lawsuit, the SEC alleged that Bullard and his wife Romeo-Bullard and their firm, Bullard Enterprises raised around $17.6 million from approximately 200 investors from at least 2007 to August 2021.
The defendants allegedly told investors that Bullard Enterprises' FlagShip and Platinum Funds will use their money to trade foreign currencies. They also allegedly misrepresented to investors that their investments were profitable by providing them falsified periodic account statements.
In reality, the defendants did not use investors' money to trade currencies. The defendants used new investors' money to pay purported "returns" to earlier investors.
Bullard and his wife also used investors' money for their personal expenses and their other businesses including a horse racing stable, a limousine service, and a health and fitness studio.
The defendants' conduct is a classic example of a Ponzi sheme, an investment fraud involving the use of new investors' funds to make payment of purported returns to existing investors.
Ponzi scheme operators usually lure investors to invest in opportunities, which they claimed to generate high returns with minimal or zero risk.
According to the SEC, the defendants violated the anti-fraud provisions of the federal securities laws by operating a Ponzi scheme.
In a statement, SEC Atlanta Regional Office Director Nekia Hackworth Jones said, "Many of the investor-victims in this case were friends and family of Bullard and Romero-Bullard who trusted their promises about investment strategy and expected returns."
She added, "As alleged in the complaint, Bullard and Romero-Bullard breached that trust for years. Instead of delivering on their promises, these individuals used false statements and fraudulent documents to convince investors to pour millions of dollars into bank accounts used almost exclusively for Ponzi-style payments and for their personal benefit."
————————————-
Have a story you want USA Herald to cover? Submit a tip here and if we think it's newsworthy, we'll follow up on it.
Want to contribute a story? We also accept article submissions – check out our writer's guidelines here.