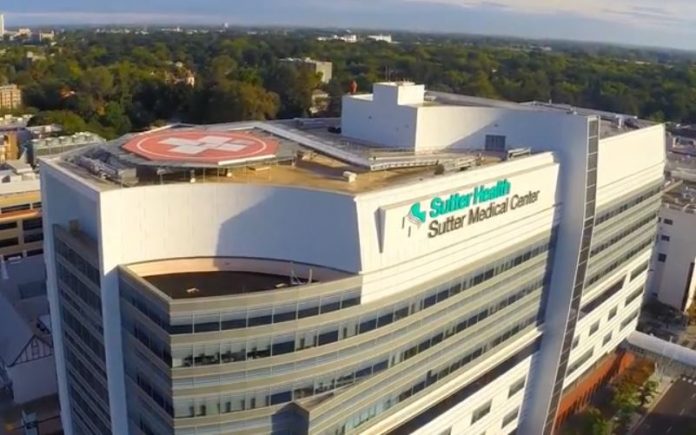 Sutter Health and its affiliates, the largest hospital system in northern California, agreed to pay $90 million to settle a lawsuit alleging that it committed Medicare fraud.
The hospital system's affiliates include Sutter Bay Medical Foundation (doing business as Palo Alto Medical Foundation, Sutter East Bay Medical Foundation, and Sutter Pacific Medical Foundation) and Sutter Valley Medical Foundation (dba Sutter Gould Medical Foundation and Sutter Medical Foundation).
On Monday, the U.S. Department of Justice (DOJ) announced the settlement agreement between Sutter Health and the United States government.
Allegations against Sutter Health
In March 2019, the U.S. government and a qui tam relator, Kathy Ormsby filed a complaint-in-intervention against the hospital for allegedly violating the False Claims Act (FCA). Its alleged violation is in connection with its intentional submission of inaccurate information regarding the health status of thousands of beneficiaries enrolled in Medicare Advantage Plans.
Specifically, Sutter Health allegedly knowingly submitted thousands of false diagnosis codes to Medicare Advantage Plans. The hospital system also allegedly intentionally caused the submission of thousands of false diagnosis codes to the Centers for Medicare and Medicaid Services (CMS).
The CMS pays  Medicare Advantage Plans a capitation amount using its risk-adjusted methodology for every beneficiary. Payments to plans are based on the demographic information and health status of every beneficiary. Plans receive higher payments for beneficiaries with more severe diagnoses.
Sutter Health receives a portion of the payments for providing treatments to beneficiaries of Medicare Advantage Plans.
The submission of false diagnosis codes, which are used in CMS' risk adjustment of payments is a false claim under the FCA. The false diagnoses codes caused CMS to pay higher payments to Medicare Advantage Plans and to Sutter Health.
Additionally, the U.S. government and Ormsby alleged that the hospital system did not take sufficient corrective action to determine and delete additional diagnosis codes when it became aware of the inaccurate submissions.
Details of the settlement
Under the settlement, Sutter Health and its affiliates entered into a five-year Corporate Integrity Agreement (CIA) with the U.S. Department of Health and Human Services, Office of Inspector General (HHS-OIG).
The CIA requires Sutter Health to implement a centralized risk assessment program as part of its compliance program. It also requires the hospital system to hire an Independent Review Organization to check a sample of the medical records and related diagnoses data of Medicare Advantage beneficiaries.
Sutter Health also agreed to pay $90 million, plus applicable accrued interest to the United States government. The hospital system already paid $30 million. Interest at a rate of 0.875% will only accrue on the remaining $60 million from December 4, 2020, until the date of payment in full is made.
In a statement, DOJ Civil Division Deputy Assistant Attorney General Sarah Harrington said, "Today's result sends a clear message that we will hold health care providers responsible if they knowingly provide or fail to correct information that is untruthful."
On the other hand, Acting U.S. Attorney Stephanie Hinds for the Northern District of California commented, "Today's settlement exemplifies our commitment to fighting fraud in the Medicare program. Health care providers who flout the law need to know that my office will hold accountable those who pad their bottom line at taxpayer expense."
—————————-
Have a story you want USA Herald to cover? Submit a tip here and if we think it's newsworthy, we'll follow up on it.
Want to contribute a story? We also accept article submissions – check out our writer's guidelines here.