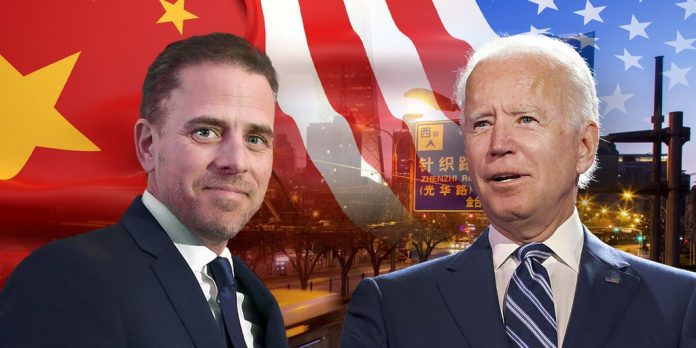 Hunter Biden's investment firm helped broker a 2016 deal that gave BHR, a Chinese state-backed company, control of a massive African mine rich in copper and cobalt. And cobalt, an essential mineral in electric vehicle (EV) batteries production, is now more difficult to get in America.
The Tesla CEO, Elon Musk has since been encouraging multiple mining companies around the world to increase their nickel production, in order to redesign lithium batteries. He is using nickel cathodes, instead of the rare cobalt mineral. Musk says he wants to build a more energy-efficient and cost-effective battery to help lower the price of electric vehicles. 
It was first reported by the Washington Free Beacon. But there was a black-out on Hunter Biden's questionable business dealings during the 2020 presidential campaign.
BHR Human Rights Issues and Deal Points
Hunter Biden, son of President Joe Biden, flew on Air Force 2 in 2013. He joined the board of BHR, a Chinese investment firm. Joe Biden was serving as vice president, at the time.
In 2016, Hunter Biden's firm with several Chinese partners helped broker a complex $3.8 billion transaction transferring 80 percent of the Congo mine from an American company to China Molybdenum, a state-backed consortium.
Hunter was given a 10 percent stake in the company in 2017 and kept the investment after he resigned from the board in October 2020. He was forced to resign due to the blatant conflict of interest with his father's presidential campaign. 
BHR's investments include the largest cobalt and copper mine in the Democratic Republic of Congo. The Tenke Fungurume mine is where in the summer of 2020 the Congolese military crackdown on illegal mining. The military burned local homes and was responsible for at least one murder.
At the time human rights groups were condemning the operations.
On Saturday the New York Times reported the story. Congress is closer than ever to approving President Biden's $2 trillion social spending plan. The plan earmarks billions of dollars to promote EVs.
The mine may be the world's largest source of cobalt. And the Chinese control of the mineral "presents a critical vulnerability to the future of the U.S. domestic auto industry," Biden's White House reported in June 2021.
A White House spokesman said that Joe Biden had no idea of his son's involvement with BHR or with the sale. He was not asked what they talked about on Air Force 2.