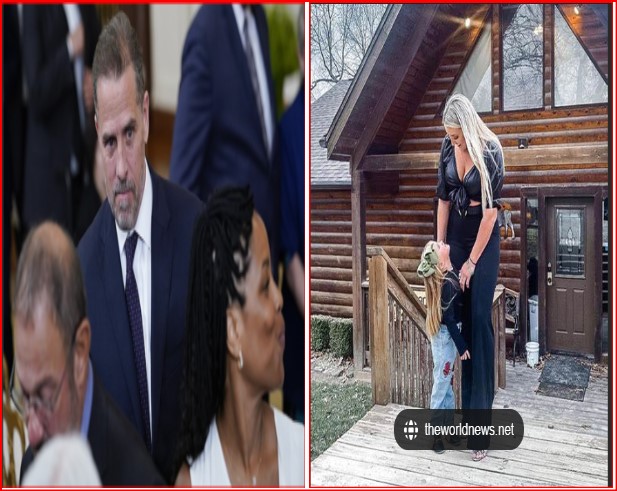 On Friday first son, Hunter Biden was deposed under oath in his Arkansas child support case. The deposition took place as part of Hunter's attempt to reduce his monthly child support payments.
Hunter arrived at the deposition in a five-car motorcade accompanied by members of the Secret Service.
Hunter is trying to back out of the 2020 settlement agreement with Lunden Roberts for his 4-year-old daughter, Navy Joan Roberts.
The deposition lasted from 9 a.m. to 11 a.m. local time. And marked the first time Hunter has been deposed in this case. 
Child support case spotlights finances
Roberts' attorneys intended to question him about his earnings from foreign business deals. One of the key points of contention in the case has been Hunter's refusal to provide proof of his finances. 
Roberts' legal team, accusing Hunter of living a lavish lifestyle, has requested the court to hold him in contempt for allegedly withholding this information. 
In an earlier 12-page discovery brief, Roberts' lawyer, Clinton Lancaster, accuses Hunter Biden of failing to comply with court-imposed deadlines and not providing financial disclosure information. And requests the judge hold him in contempt and jail him until he complies.