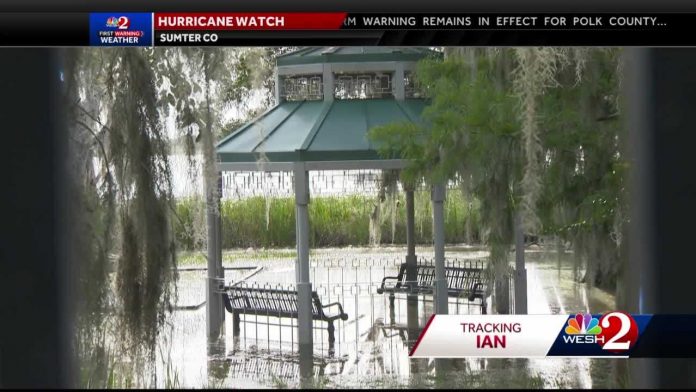 Hurricane Ian is due to hit the West coast of Florida, as soon as Wednesday. If it continues its current trajectory, it will also hit Tampa and St. Petersburg.
These cities in Hillsborough County have not had a direct hurricane hit since 1921.
The county Emergency Management Director Timothy Dudley had a storm prep news conference in Tampa. He urged viewers to "Please treat this storm seriously. It's the real deal. This is not a drill." 
Hurricane Ian moves towards Cuba
Hurricane Ian hit the western tip of Cuba on Tuesday morning. It is gathering strength with winds at 110 mph. 
It is anticipated that wind speed will be at 140 mph (225 km) by 8 pm Tuesday as it morphs into a category 4. Storm surges as high as 14' were left in the wake of the storm.
Cuban authorities evacuated 50,000 people in the Pinar del Rio province. Emergency personnel and medical supplies are standing by.
Daniel Brown, with the U.S. Natl. Hurricane Center reported to the AP that "Cuba is expecting extreme hurricane-force winds, also life-threatening storm surge and heavy rainfall." 
Florida prepares for storm
Ian is expected to get wider and stronger, "which will have the potential to produce significant wind and storm surge impacts along the west coast of Florida," the hurricane center announced.