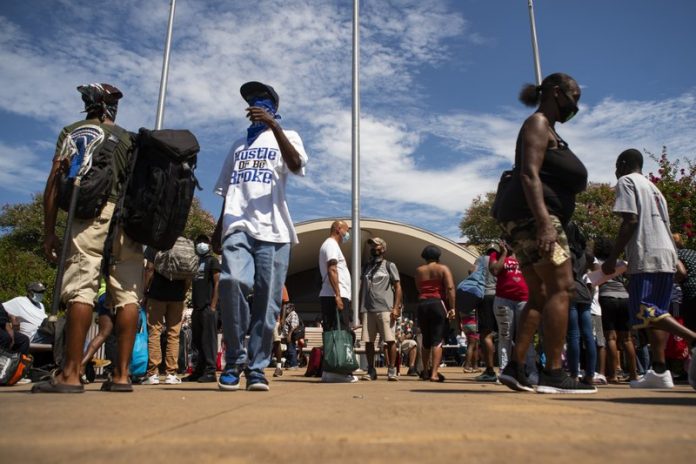 20 million people live in the anticipated path of Hurricane Laura, which has been upgraded to category 4. 500,000 people in Texas and Louisiana have been ordered to evacuate. Thousands more are boarding up their homes and heading North.
Texas Gov. Greg Abbott issued mandatory evacuation orders for 5 counties along with the Cities of Galveston and Port Arthur. He is calling for a voluntary evacuation of many other vulnerable low-lying areas in the storm's path. Reception centers for evacuees are set up throughout the state.
In Louisiana, the low-lying Calcasieu Parish has a mandatory evacuation for 200,000 residents. Forecasters fear the area will experience up to 15 feet of storm surge and leave entire communities underwater.
Livestream images show wind gusts of up to 155mph which is almost unprecedented.
In Texas and Louisiana, warnings go out
Hurricane Laura is forecast to gain power as it heads towards the Texas/Louisiana coastline. It had winds measured at 110 mph (175kph) on Wednesday morning. Meteorologists expect it to strengthen into a "catastrophic" category 4 hurricane as it gathers wind and water in the Gulf of Mexico.