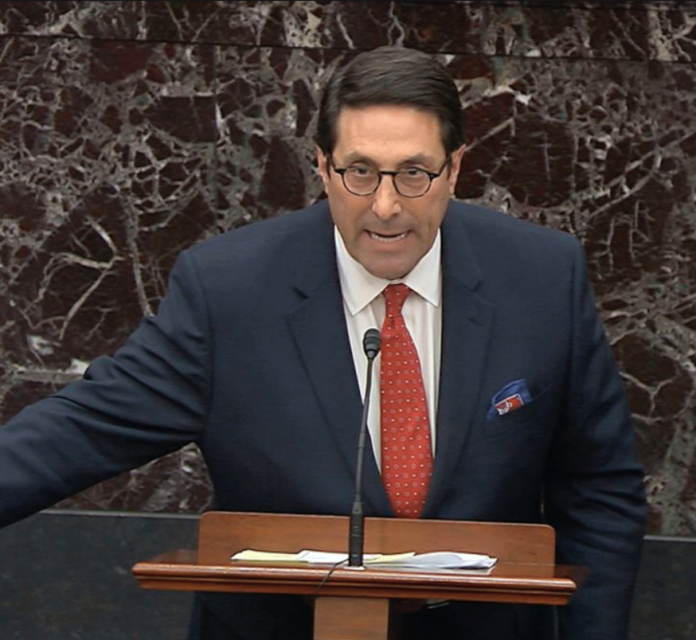 As the Senate impeachment trial continues to play out, a leaked manuscript of a book by former national security adviser John Bolton came into play.
To be precise, parts of the manuscript allege that President Trump specifically expressed that denial of aid to Ukraine could follow if the government failed to investigate Joe Biden and his son Hunter. Now, while these claims are both unverified and without evidence, the president's political adversaries believe the manuscript should serve as new evidence.
Trump attorney Jay Sekulow has a different outlook though. Earlier today, Sekulow spent time before the Senate, explaining why the aforementioned manuscript is "inadmissible."
Reviewing Sekulow's Take on the Leaked Manuscript
During his remarks before the Senate, the president's attorney warned about the perils of setting such a low bar for impeachment. Sekulow explained that the current actions carried out by Congressional Democrats will impact future leaders to come. Moreover, the president's lawyer explained to the body that Bolton's manuscript is "an unsourced allegation," and therefore inadmissible.