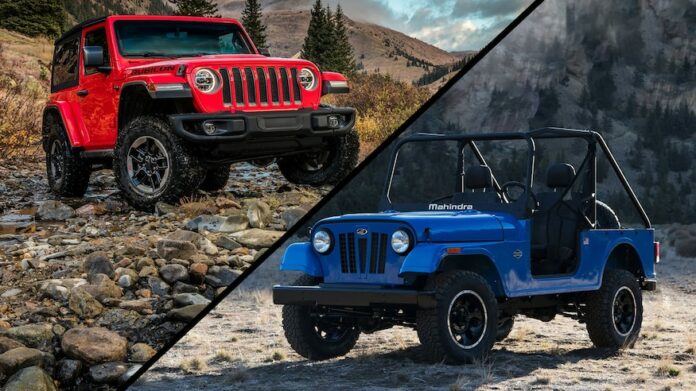 (USA Herald) – Indian automotive company, Mahindra & Mahindra Ltd., is fighting against a potential ban on the sale of its updated off-road vehicle, the Roxor, in the United States. The company recently submitted an opposition brief to a Michigan federal judge, stating that it has made good-faith efforts to ensure that the new model is distinct from Fiat Chrysler's classic Jeep Wrangler.
According to the company, it invested heavily in redesigning the Roxor after its 2018-2019 model was found to infringe on the Jeep trade dress by the US International Trade Commission and was banned from being sold in the US. The new model, the post-2020 Roxor, has a redesigned front design to avoid any resemblance to Jeep's distinctive front grille.
Mahindra also stated that FCA has not provided any new evidence of consumer confusion about the post-2020 Roxor's relationship to the Jeep brand since it has been on the market for the past two years. In response to FCA's renewed motion to ban the US sales of the Roxor, Mahindra said that the consumer survey cited by FCA is outdated and should be given little weight in the court's decision.
FCA argues that Mahindra continues to confuse the public with its updated model, citing a consumer survey that found 19% of participants thought the new Roxor was affiliated with the Jeep brand. FCA also claimed that Mahindra made only minor changes to the Roxor's front design, retaining the boxy body shape and door cutouts that are distinctive of the Jeep brand.
The case is being heard by US District Judge Gershwin A. Drain in the US District Court for the Eastern District of Michigan. The outcome of the case will determine whether the post-2020 Roxor will continue to be sold in the United States. Investigative reporter for the USA Herald, Samuel Lopez, will keep you updated on the latest developments in this case.