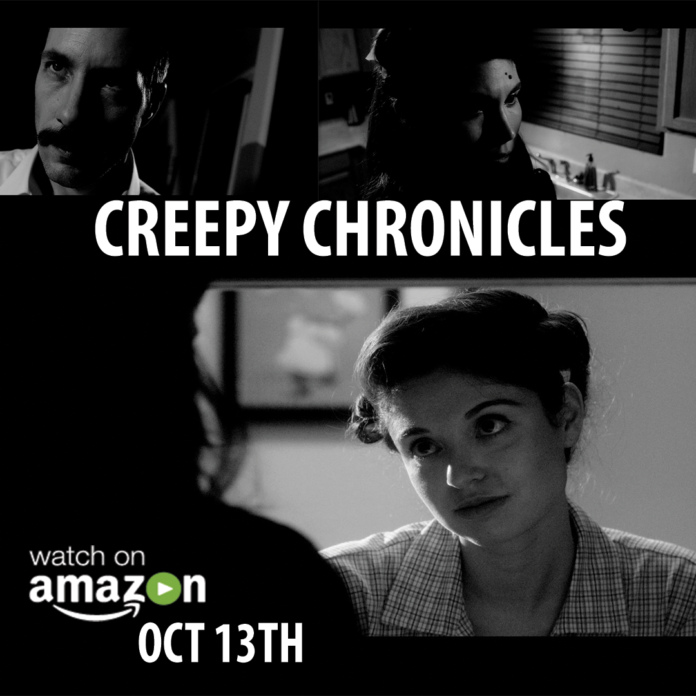 One day while having lunch at a McDonald's in Phoenix, Arizona, Nancy Criss told her father Darrell, "I want to make a film." But Nancy didn't want to make just any kind of film—she wanted to make a period piece. Though they had no money and minimal resources, Darrell believed in his daughter and "literally sitting there at lunch at McDonald's, we decided: we're gonna go make a Western."
And they did. Nandar Entertainment (a combination of Nancy and Darrell's first names) was formed in 2001, and the company's debut feature was a western called True Legends of the West that the company produced for just $75,000. Though the movie wasn't a commercial blockbuster, it served as an instrumental learning experience for Nancy. Off of that film, Nandar received an email from NBC Universal asking Nancy to come in and have a meeting with them to look into spinning True Legends off into a TV series. Like so many Hollywood stories, that deal fell apart, but the important lesson from this experience to Nancy was that the only barrier to breaking into the film production industry is making something and putting it out into the world. "The point was we got [the film] done, we got it out there, and it got distributed."
Since 2001, Nandar Entertainment has produced dozens of films, mostly in the family/faith-based genre. Nancy says Nandar has targeted faith-based family films for two reasons: firstly, because they're consistently profitable, but secondly and most importantly, because Nancy wants to push the entertainment landscape back to a time when whole families were able to watch the same program and then have a collective conversation about it. Many of Nandar's projects "come from a parent's frustration," because Nancy got tired of her then-teenage "daughter always having to leave the room" when Nancy was watching TV. No matter the genre, Nandar Entertainment tailors its content to be inclusive to any potential viewers, regardless of age or background.
In recent years Nandar has expanded, adding a domestic distribution branch called Nandar Pictures to try to help low-budget filmmakers recoup the money they put into their films. Additionally, though Darrell passed away in 2011, the company is expanding to include projects that harken back to its genre-based roots.
One of Nandar's most recent productions is a TV series called Creepy Chronicles, a family-friendly anthology series that pays homage to 1950's Vincent Price-style horror. Nancy says that Nandar Entertainment is "trying to do something really different with this series," including "using the color in the series like a character." She explains that though the narrative of each episode stands alone, "…the first episode's all in black and white, and the second episode's got a little color, but when [the story] goes back to purgatory it's [back to] all black and white." The first three episodes of Creepy Chronicles are available to stream right now on Amazon Prime, and Nandar will soon shoot another three to five episodes to fill out the rest of season one.
When looking to the future, and in light of the recent Harvey Weinstein scandal, Nancy feels optimistic that Hollywood is turning a new cheek and becoming a more inclusive (and less abusive) place for women and diverse voices. Though she admits there is still bias against women in Hollywood, especially female directors or executives, Nancy says everything that's happened this year has "lit a fire for all females" in the film industry, sending a signal to the establishment that women are going to "stand up" for themselves and will no longer ignore any abuse or discrimination. Nandar, at least, will continue to be a place that is inclusive to all.