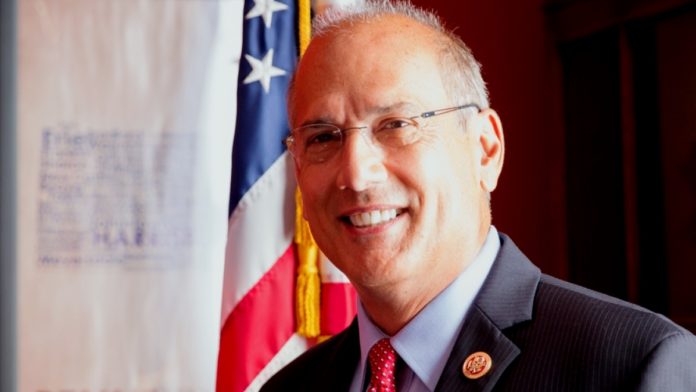 President Donald Trump's nominee for drug czar, Cong. Tom Marino of Pennsylvania, pulled out his name from consideration.
On Tuesday, Trump announced Marino's decision on a post on Twitter. The President tweeted, "Rep. Tom Marino has informed me that he is withdrawing his name from consideration as drug czar. Tom is a fine man and a great Congressman!"
In an interview with Fox News Radio, the President explained that Marino  was "very gracious. He didn't want to even have the perception of a conflict of interest with drug companies or insurance companies."
On the other hand, Vice President Mike Pence told WMAL radio that the administration thinks "very highly of Congressman Marino and respect his decision."
Opposition against drug czar nominee
Marino's withdrawal came following an increasing opposition to his nomination.
Last weekend, an investigative report highlighted how he championed a law that undermined the government's efforts to crackdown drug companies.
According to the report, the pharmaceutical industry spent $102 million lobbying for Marino's legislation, which became a law.   His critics said the law contributed to the opioid crisis in the country
The Washington Post described the law as "the crowning achievement of a multifaceted campaign by the drug industry to weaken aggressive DEA enforcement efforts…"
On Monday, Democrats including Senate Majority Leader asked Trump to drop his nomination for Marino.
Schumer said, "Tonight I am calling on President Trump to withdraw the nomination of Rep. Marino."  The senator added, "Confirming Rep. Marino as our nation's drug czar is like putting the wolf in charge of the hen house. The American people deserve someone totally committed to fighting the opioid crisis."
Sen. Joe Manchin of West Viginia also pressed Trump to withdraw his nomination for Marino. In his letter to the President, the senator said Marino "tied the hands of the DEA in their efforts to enforce our nation's law."
During a press conference yesterday, Trump said he will look into the report about his drug czar nominee.  He told reporters, "We're going to take it very seriously. We're going to be looking into Tom."