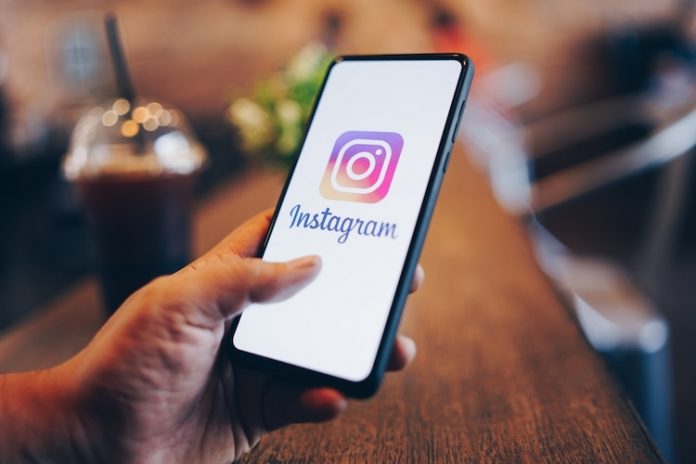 Instagram and its parent company Facebook, Inc. (NASDAQ: FB) are facing a proposed class-action lawsuit alleging that the photo and video-sharing social network is spying on users. 
The plaintiff named Brittany Conditi through her legal counsels filed the lawsuitin the U.S. District Court for the Northern District of California in San Francisco on Thursday. She is an Instagram user.
In the complaint, Instagram is allegedly deploying iPhone cameras and microphones without users' authorization to spy on them.
Conditi is asking the court to certify the suit as a Class-Action and she is seeking a jury trial.
The lawsuit originated from complaints to Instagram that became public in July. This was when many users noticed that the photo-sharing app seemed to be using iPhone cameras even though the cameras weren't active.
Facebook offers an explanation
Facebook first claimed that users were probably accidentally tripping on the cameras. They said that the app's "Create Mode" is accessible from the Instagram camera which may be setting off the camera indicator and that swiping into the app's Camera from the "Feed" may also trip it up.
The social network giant insisted that they never access cameras or microphones without expressed consent. Eventually, the compny said there was a bug in their app and it was responsible for false notifications that Instagram was accessing the cameras. Facebook promised it would fix the issue. 
"We only access your camera when you tell us to — for example when you swipe from Feed to Camera. We found and are fixing a bug in iOS 14 Beta that mistakenly indicates that some people are using the camera when they aren't. We do not access your camera in those instances, and no content is recorded," according to spokesperson for the company.
Conditi argued in her complaint hat the Instagram's use of the camera is not an accident or caused by a bug. She accused the company of intentionally collecting, "lucrative and valuable" users' data "that it would not otherwise have access to."
Additionally she alleged that Instagram and Facebook are intentionally "obtaining extremely private and intimate personal data on their users, including in the privacy of their own homes," to obtain "valuable insights and market research." 
The lawsuit noted that Instagram is denying that is using a smartphone's camera without users' consent. The plaintiff said the photo and video-sharing social network "does more than it claims." 
"Instagram is constantly accessing users' smartphone camera features while the app is open and monitors users without permission," according to Conditi in the lawsuit, adding that there is no legitimate reason for Instagram to access the user's smartphone camera when they are not using Instagram camera features.
Instagram and Facebook privacy concerns 
Facebook has been experiencing controversy over similar privacy issues. In July, the company agreed to pay $650 million to settle a lawsuit alleging that it is harvesting biometric data on its flagship social media platform.
In a suit filed in August, Facebook was accused of using facial-recognition technology to illegally harvest the facial scans of more than 100 million Instagram users, including those protected by an Illinois privacy law. The social network giant denied the allegation citing the reason the the photo and video-sharing app does not use facial recognition technology. 
In April, a report indicated that Facebook was attempting to purchase spyware created by the NSO Group to monitor iPhone users.
Tip to find out if Facebook and Instagram are accessing your camera or mic
Recording Indicators in iOS 14 are the best way to find out if any app is accessing your phone through the camera or the microphone without permission. There will be a small dot above the battery icon in the control center when the features are "on".
If the dot is green, an app perhaps Instagram or Facebook is overriding your camera function. A yellow dot lets you know that your microphone has been turned on remotely, and someone is listening. The memory remains in the control center so check out which app recently used your camera or your mic.  
—————————————-
Have a story you want USA Herald to cover? Submit a tip here and if we think it's newsworthy, we'll follow up on it.
Want to contribute a story? We also accept article submissions — check out our writer's guidelines here.