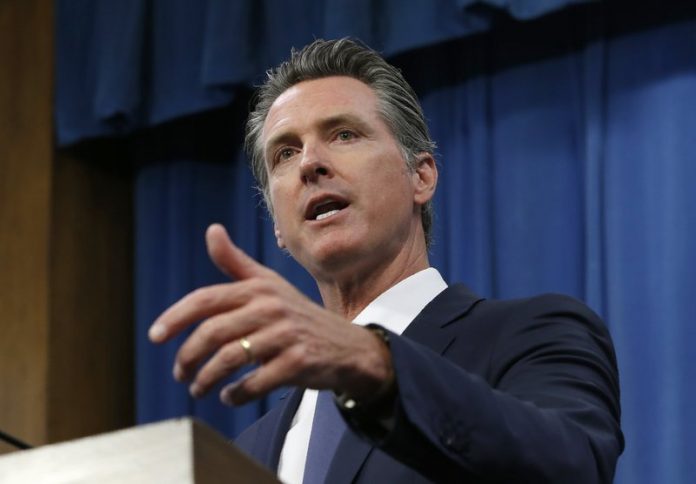 California has halted new Pandemic Unemployment Assistance (PUA) claims for the next two weeks following allegations of widespread fraud.
The PUA program is sponsored by the federal government as part of the $2.2 trillion CARES Act passed by Congress, which intends to extend unemployment assistance to self-employed individuals, contractors, and people working in the gig economy.
In recent weeks, California has received a surge in questionable PUA claims, including 21 inmates in San Mateo County, Calif. jail who reportedly received over $250,000 in benefits from the program.
Governor Gavin Newsom established a Strike Team to help improve the systems of the California Employment Development Department (EDD) and to investigate fraud allegations.
In its report, the Strike Team said, "While millions of claims for unemployment benefits have been processed on time, this record volume of claims produced a workload that challenged EDD's infrastructure and left many thousands of Californians frustrated due to their inability to reach a representative for help or a status update on their claim."
The ongoing investigation found that EDD has backlogs of approximately 1.6 million unemployment claims which has largely been attributed to outdated technology and manual processing.
"During the week ending August 22, 2020, EDD received an average of 60,368 new electronic claims each day, and an average of 40% of those claims was routed for manual processing: 24,147 manual claims per day, a tenfold increase" in comparison to pre-pandemic EDD claims," according to the Strike Team.
Out with the old, in with the new
The strike team recommended that a "commercial identity verification tool should be implemented immediately to enable automatic processing of more claims to get payments into the hands of claimants faster," drastically reducing the EDD's backlog to manageable levels.
Currently, the California EDD mails notices to claimants if there are any information discrepancies on unemployment claims, requiring claimants to either mail or fax their response and provide pertinent documentation to prove one's identity. To make matters worse, EDD personnel are then required to review each claimant's response manually which has been an incredible source of frustration for thousands of legitimate applicants.
In its final recommendation, the EDD Strike Team urge the state "to practice modern techniques like agile development, user-centered design, and data-grounded decision making. We need to find creative solutions and support iteration, moving quickly, and constantly making improvements over time."
As with other states, the COVID-19 pandemic has pushed California's government to the brink collapse, which points to a desperate need for technological reforms to adapt to the needs of the 21st century.
The pause in EDD claims for two-weeks could not have come at a worse time for California residents in need of financial aid as the coronavirus continues to wreak havoc on the state's economy, leaving many without jobs and an income.
—————————————-
Have a story you want USA Herald to cover? Submit a tip here and if we think it's newsworthy, we'll follow up on it.
Want to contribute a story? We also accept article submissions — check out our writer's guidelines here.