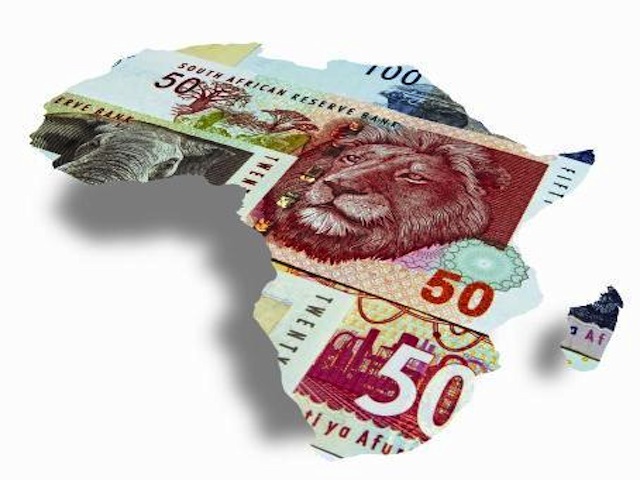 Doing business on the African continent is becoming big business. In the past few years, sub-Saharan Africa has experienced unprecedented growth and that trend will undoubtedly continue. That's left many investors scrambling to get their foot in the door, but investing in Africa presents unique challenges. For a business to be successful, it needs to employ local partners with the legal and regulatory expertise to navigate the tricky landscape.
In spite of these hurdles, global economic experts are enthusiastic about Africa's prospects. GDP growth on the continent exceeds most other regions and this trend will continue for decades to come. It's present in all sectors of the economy from natural resources to technology and the internet.
Expanding Middle Class
In Europe and North America, the middle class is well established and there isn't a lot of room for growth. In Africa, it's an entirely different story. In most African countries, the middle class makes up about 3% of the population. This may seem like a market with little potential, but that middle class is growing at a steady pace due to market and democratic reforms.
As African countries continue to modernize, the middle class will continue to grow. Within the next couple of decades, there will be a strong middle class in most African countries with a lot of buying power. Investors need to establish themselves in these markets now if they're going to be able to take advantage and they'll need local partners to do it.
More Youthful Demographic
Western populations are aging and that will lead to a shortage of potential employees in the not too distant future. In contrast, almost 50% of Africans are under the age of 20. This youthful population base will be a key advantage for Africa as they become more educated.
A modern educated population in countries such as Nigeria, South Africa, Tanzania, and Kenya can fill the gap for the labor shortage that's coming in the west. By using local partners such as Shikana Law Group to establish themselves in these markets, smart investors will be ready for the challenges ahead.
Rapid Growth in Consumer Spending
The challenges are still considerable. Africa faces a shortage of reliable power, internet connectivity, and mobile communications. Regulatory reforms and infrastructure spending are changing the landscape though.  As these things become more widespread, a strong consumer culture will follow.
Along with a more educated population and growing middle class, these changes will bring on rapid growth in consumer spending. The temptation will be there for investors to enter these newly emerging markets quickly, but to thrive in these markets a more measured approach is the key. Western businesses need to do their due diligence and establish local partners that understand the social and regulatory hurdles.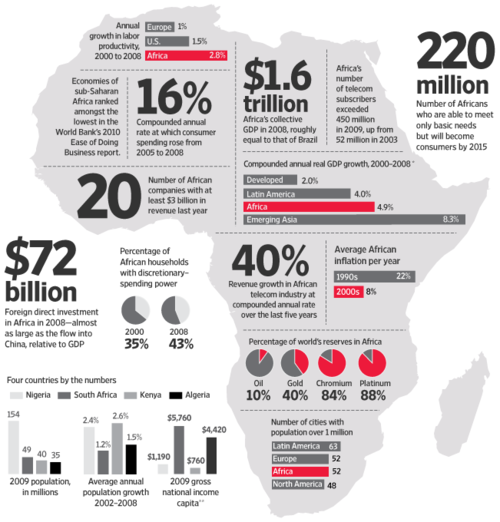 Very Different From Western Markets
Investing in Africa can be very different from doing business in Western markets. For one thing, there is still a great deal of mistrust in some areas due to the recent colonial past. Corruption is also still a common problem. Investors need to commit resources on the ground in African countries and they need local assistance to make this happen. African markets are too complex to manage from a distance. A strong local presence is a key component of any successful investment strategy in Africa.
Understanding Regional Differences
Each region has its own unique customs, tax laws, regulations, and level of development. There's no one size fits all approach to the African market. This is why many Western investors have avoided setting up shop so far, but with the right partners, these barriers to entry can be overcome. Firms like Shikana Law Group are in place to bridge the divide making investment in Africa an attractive proposition. They've already partnered with many large firms from Europe, Asia, and North America.
Regional Differences in Each Country
The importance of having local partners can't be overstated. In Africa, regulations and customs often vary from region to region in the same country. This can be both challenging and frustrating for investors. Businesses that do attempt to go it alone without local help usually fail.
There's no one right approach and successful Western investors use their local partners to create different strategies that work in each region. There's room for growth in all sectors of the African economy. Mining and natural resources have attracted the most interest, but technology and internet related sectors are growing rapidly as well. Success requires a focused approach to investment.
Local Partner Companies Bridge the Gap

Once a firm has identified the segments of the market they want to invest in, intermediaries such as Shikana Law Group can help them find local partners to establish their foothold. They help with due diligence and eliminating any misunderstandings with local partners. This is necessary in African markets. Many businesses fail when collaborating with African companies simply because of cultural differences in the way.
Another reason that businesses fail in Africa is because they try to follow traditional Western business models. These won't work due to significant cultural differences. That doesn't mean businesses can't succeed – it just means they need to be open to new practises.  Firms trying to establish themselves have to embrace independent advisors like Shikana as well as local business partners.
A Diverse Continent with Unique Challenges
Africa is a continent made up of more than 50 different countries and at least 1000 different languages. It's a mistake to view the continent as one homogeneous market. It's not.  Western investors can't expand into these markets successfully without the use of local expertise. There are just too many obstacles to overcome.
By integrating African partners into an overall business plan, companies have a much better chance of success. This creates goodwill and a more trusting environment. African markets are open for business, but success requires a unique African approach. Local partners such as Shikana Law Group help to bridge the gap and act as a buffer against potential frustrations.