Once considered a poor bet for investment, the African continent is now attracting the attention of the world's major players. Surprisingly, it's China leading the way, not traditional economic powerhouses such as the US or the EU. As Western investors wake up to the reality of this new economic order, they face challenges in their efforts to make up lost ground.
It may not be easy to pinpoint why the West has fallen behind, but it has a lot to do with complacency. Countries such as the US have kept to traditional markets. They've made only limited efforts at expansion into emerging markets. As these emerging markets look to expand their economies, they're welcoming investment from willing partners such as China.
This allows China to find new sources for the natural resources they so desperately need. It also gives them greater influence around the globe.
Chinese Investment Reaches $1 Trillion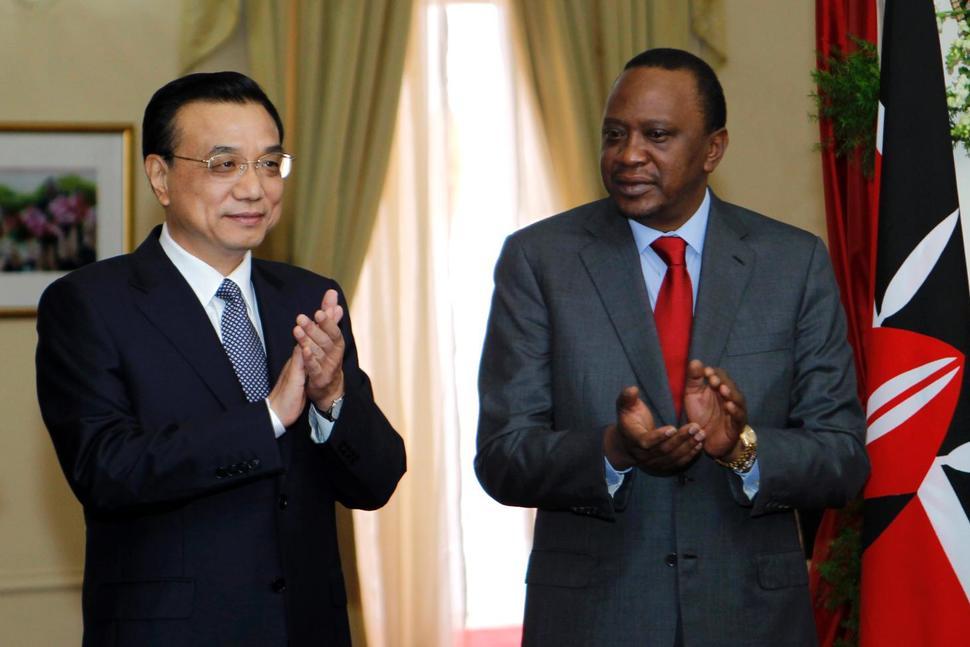 It wasn't that long ago that the thought of China spearheading a push to modernize and expand the economies of places such as Africa and Latin America would have been unthinkable. That's no longer the case. Chinese investment in Sub-Saharan Africa has now reached more than $1 Trillion. They're easily outpacing US and other foreign direct investment in Africa.
Chinese influence is everywhere on the African continent. This includes mining interests, as well as infrastructure projects. These are helping Africa to modernize.
It helps that China doesn't have to worry about the baggage of a colonial past, but Western indifference has been the bigger culprit.  There are many logistical problems when it comes to doing business in Africa and this has caused Western investors to look elsewhere.
Accessing Untapped Resources
African countries may offer logistical challenges to investors, but there's a huge upside – these countries have a wealth of untapped resources. This includes both natural resources and consumer markets. These consumer markets are clearly maturing and expanding.
As investment pours into Africa, the continent is experiencing rapid growth in real GDP. In fact, growth will exceed 5% per year in many areas of the continent in the coming years. These are some of the highest growth figures in the world.
It's Important to be on the Ground Early
With such rapid growth, it's important for foreign investors to hit the ground running. Unfortunately, Western investors are lagging behind their Chinese counterparts. This is largely due to traditionally negative views on African economic potential.
By investing in newly emerging markets Chinese investors believe they'll have the chance to shape them in their favor. Western investors would be wise to adopt a similar strategy. Significant investment in Africa now will pay off in the long-term for both the countries making the investment as well as the countries benefiting from the investment.
African Countries More Educated and Sophisticated
The traditional Western belief that African countries such as Ethiopia are unstable and therefore risky investments no longer applies. This country, as well as many other African nations, has experienced consistent and significant growth in recent years.
The African workforce is becoming increasingly educated. It now represents a real asset for the knowledge-based economy of the future. Tech savvy individuals in countries such as South Africa can be an important resource for Western investors at a fraction of the cost of similar employees in the Western world.
Expanding Consumer Markets
The African continent currently has a population of more than 1 billion people and that number will double in the next 50 years. While it's true many are still living in substandard conditions, Chinese investment is slowly changing that. If Western countries don't start to match these investments, they could find themselves on the outside looking in.
Using Local Experts to Enter Markets
Nigeria alone is expected to surpass the American population by 2050. This is a country with significant natural resources and the potential to become a future African powerhouse. A failure to invest in such a market would be a costly error.
The problem is red tape in a country like Nigeria can be difficult to navigate. That's why the use of local experts on the ground such as Shikana Law Group of Tanzania is a good idea.  By partnering with local partners such as Shikana, Western firms can easily navigate regulatory hurdles and local customs.
African Markets Growth Potential
If Western nations don't use local partners to continue to expand their markets in Africa, they will soon run out of growth opportunities. North America and Europe are mature markets with little opportunity for growth. There are some opportunities for expansion in Asia and Latin America, but the real promise is in Africa. The African continent is catching up with the world at a rapid pace.
Global Economic Integration Vs Protectionism
Hiding behind protectionist policies is short sited at best. It may actually harm western economies in the long run. The global economy has made nation states interdependent. There is no going back to the protectionist policies of the past.
The future will see more integration and economic cooperation between nations. The inward focus that some western nations have started to explore is not the right way forward. The best approach is to invest in emerging markets such as Africa and help them to modernize.
African Regulatory Red Tape Still Stumbling Blocks
The outlook for African investment isn't completely positive. Regulatory hurdles continue to be a problem for all investors. As noted above, these can be overcome by using local firms as intermediaries. This would allow western investors to navigate past the mistrust of the colonial past.
Such difficulties are the reason why some Western investors have avoided African Investment or even reduced it. Investment by the US for example, shrunk more than 5% in 2016. In contrast, Chinese investment almost doubled in the same period.