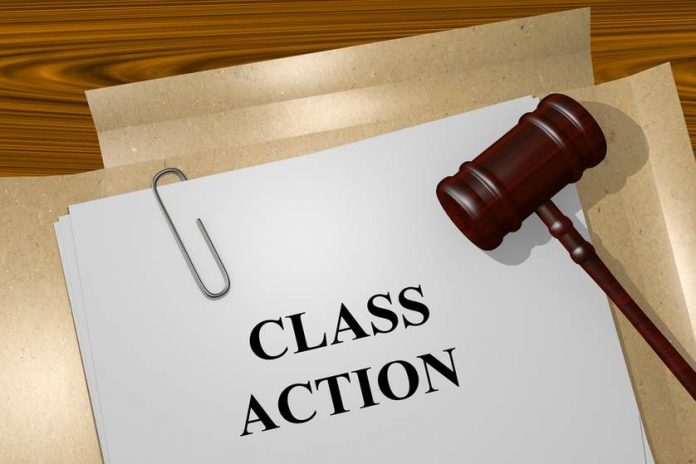 Block.one, a blockchain software company that developed the cryptocurrency or digital token called EOS, is facing a class-action lawsuit.
The Crypto Assets Opportunity Fund (CAOF) together with an individual investor Johnny Hong filed the class action lawsuit against Block.one. The plaintiffs also named the blockchain software company's CEO Brendan Blumer, CEO Dan Larimer, former Chief Strategy Officer Brock Pierce, and former Partner Ian Grigg as defendants in the case.
The class-action lawsuit comes several months after Block.one settled with the U.S. Securities and Exchange Commission (SEC) in connection with its unregistered initial coin offering (ICO), in which it raised billions of dollars from investors who purchased its EOS digital token. Block.one agreed to pay a civil penalty of $24 million to settle the Commission's lawsuit.
Investors alleged Block.one violated federal securities laws
CAOF and Hong alleged in their class-action lawsuit the Block.one together with the individual defendants sold unregistered security, the EOS digital token, and provided "false and misleading statements" about it. They alleged that the defendants' actions are a violation of the Securities Act and Exchange Act.
"This case arises out of a fraudulent scheme, fueled by a global frenzy over cryptocurrencies and unchecked human greed, to raise billions of dollars through sales of a cryptocurrency called EOS—an unregistered security— to investors in violation of the United States federal securities laws. To drive the demand for and increase profit from the sales of EOS Securities, Defendants further violated the securities laws by making materially, false and misleading statements about EOS, which artificially inflated the prices for the EOS Securities and damaged unsuspecting investors," according to CAOF and Hong in their class-action lawsuit.
Additionally, CAOF and Hong alleged that the cryptocurrency software company's "EOS Purchase Agreement did not comply with the registration requirements under the federal securities laws."
Furthermore, the plaintiffs claimed, "Block.one did not have the ability to create a decentralized EOS blockchain," a key promise that Block.one failed to deliver. Its failure had a negative impact on the trading price of EOS digital tokens, which harmed investors.
CAOF and Hong claimed that "investors suffered losses" when the underlying problems about the EOS Blockchain became and evident and the SEC penalized and issued a Cease-and-Desist order against Block.one.