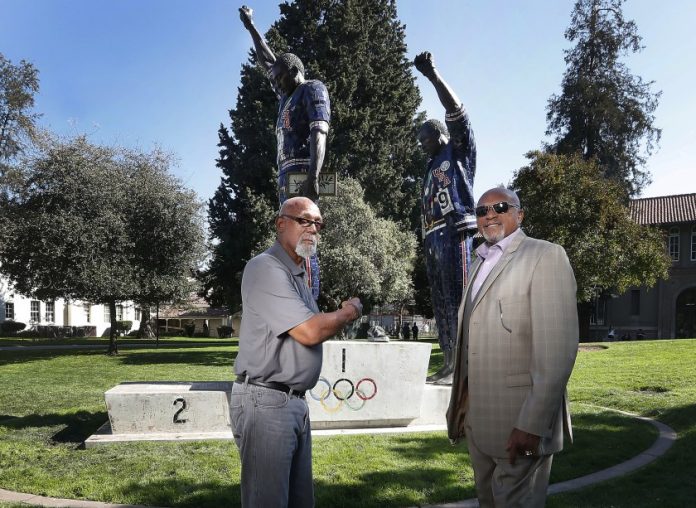 ue to the Covid-19 pandemic, the  Olympic Games Tokyo 2020 will start on the 23rd of July 2021. In anticipation of the event, the International Olympic Committee (IOC) says athlete protests and political messages will be banned. IOC Rule 50 is very specific. 
The IOC claims the majority of competitors are in favor of maintaining the ban. The IOC says they surveyed more than 3,500 competing athletes over the last 12 months. And 70% of the respondents say it is "not appropriate to demonstrate or express their views" on the Olympic field of play or at the opening and closing ceremonies. And the rules have been in place for a long time.
In 2020 both the World Players Association and Athleten Deutschland requested the IOC modify Rule 50. But the IOC is confirming its ban on "demonstration or political, religious or racial propaganda," will remain.
No Protests According to IOC Rule 50
IOC Rule 50 applies to the field of play, opening and closing events, and medal podiums. It restricts protests and demonstrations at all Olympic venues and the Olympic Village.