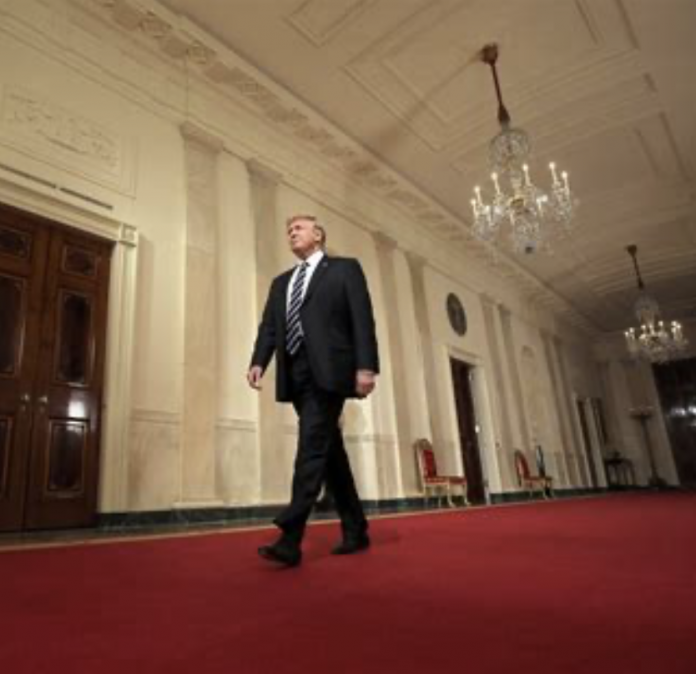 For months now, Facebook's ban against President Trump's account has stood. Back in January, Facebook joined other social networking sites in disabling the 45th president's account. This subsequently happened after a mob breached the Washington D.C. Capitol.
Since this ban against Trump's Facebook account, many Americans wondered whether and/or when Facebook would allow the former president back on. Earlier this week, Americans learned that the Facebook Oversight Board would ultimately issue a ruling on the matter.
This morning, the Facebook Oversight Board chose to maintain the current ban against Trump's account.
What to know about the Facebook Oversight Board's decision
On Wednesday, the Facebook Oversight Board determined that Trump will not be granted permission to return to Facebook.
According to the group's public statement, its members believe that Trump gave "legitimacy" to the violence that occurred on January 6. The Facebook Oversight Board additionally made a point of claiming that Trump's remarks about the insurrection violated Facebook's terms of service agreement.
Interestingly enough, the Facebook Oversight Board did not limit its remarks to just former President Trump. The group furthermore stated that Facebook actually violated its own rules by announcing an "indefinite" ban against Trump's account; after noting that Facebook's content management policies don't include indefinite bans on accounts, the board called for Facebook to make a final decision within six months.
This decision can entail a ban on Trump's account with a timeframe for restoration; another alternative is shutting down Trump's account for good as other social media sites have.
Response from Trump on the Facebook Oversight Board's ruling
Shortly after the Facebook Oversight Board released its public statement, Trump shared some public remarks of his own. The former president slammed the ruling as an "embarrassment" and "total disgrace" to America.
After declaring that the radical left is fearful of truth, Trump pronounced that the truth will come out. The 45th president also stated that social networking sites such as Facebook must pay a "political price"; this arrived shortly before Trump slammed the "decimation" and "destruction" of the U.S. electoral process.
News about the Facebook Oversight Board's decision trended on social media this morning.