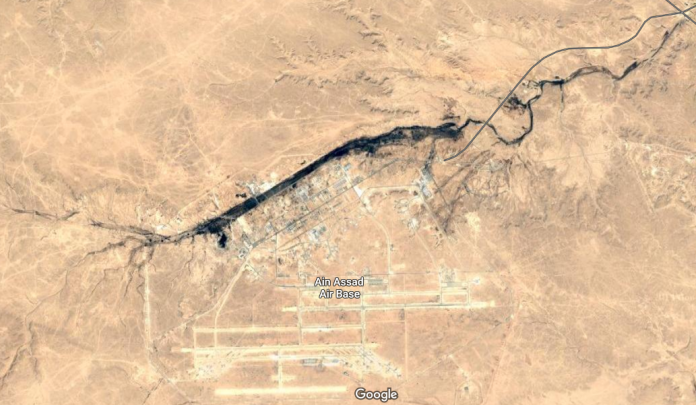 Iran fired more than a dozen ballistic missiles at U.S. military bases in Iraq at around 5:30 p.m. EST on Tuesday, according to the U.S. Department of Defense (DOD).
In a statement, Assistant to the Secretary of Defense for Public Affairs Jonathan Hoffman said, Iran targeted the U.S. military bases housing American and coalition forces in Al-Assad and Irbil.
He added that both bases have been on high alert in recent days in response to Iran's threats to U.S. forces and interests in the Middle East. The DOD has also taken appropriated actions to ensure the safety of its personnel and partners.
Last week, Iran vowed "harsh revenge" against the United States after the death of its top commander Qasem Soleimani. President Donald Trump ordered a drone strike to kill Soleimani.
Trump explained that Soleimani was planning "imminent and sinister attacks" on Americans. His order to kill the top Iranian commander was to prevent a war.
"We took action last night to stop a war. We did not take action to start a war," said Trump in a statement on Friday.
Trump says "all is well" after Iran's missile attacks
On Tuesday night, the U.S. President tweeted that "all is well" and he will be making a statement on Wednesday regarding the Iranian missile attacks.
All is well! Missiles launched from Iran at two military bases located in Iraq. Assessment of casualties & damages taking place now. So far, so good! We have the most powerful and well equipped military anywhere in the world, by far! I will be making a statement tomorrow morning.

— Donald J. Trump (@realDonaldTrump) January 8, 2020
Meanwhile, Iran's Foreign Minister Javad Zarif defended his government's action as a "proportionate measures in self-defense under Article 51 of UN Charter." He also stated that Iran doesn't to escalate the situation or begin a war.
A U.S. military official told CNN that the Iranian missiles hit areas of Al-Asad base that are not populated by Americans. On the other hand, An Iraqi security source told the media outlet there were casualties among Iraqis in the base.
Iran took & concluded proportionate measures in self-defense under Article 51 of UN Charter targeting base from which cowardly armed attack against our citizens & senior officials were launched.

We do not seek escalation or war, but will defend ourselves against any aggression.

— Javad Zarif (@JZarif) January 8, 2020