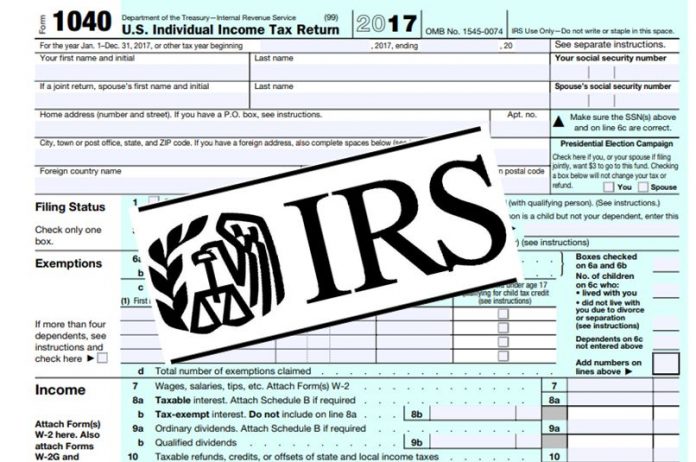 The U.S. Internal Revenue Service (IRS) extended the tax filing deadline for one day after its system encountered technical difficulties. Taxpayers will have until Wednesday midnight, April 18 to file and pay their taxes.
On Tuesday morning, the agency said the glitch affected its Direct Pay System, which allows people to pay an estimate of tax directly through their bank account. Many taxpayers use the system because there is no transaction fee.
Those who tried to use the Direct Pay system greeted with an error message that said, "This service is temporarily unavailable. We are working to resolve the issue. Please come back later and try again, or you can visit the Make a Payment page for alternative payment methods. We apologize for any inconvenience."
"Note that your tax payment is due although IRS Direct Pay may not be available."
The tax agency also released an official statement acknowledging the problem. It said, "Currently, certain IRS systems are experiencing technical difficulties. Taxpayers should continue filing their tax returns as they normally would."
Also yesterday, Acting IRS Commissioner David Kautter was at the Tax Day hearing before the House Subcommittee on Healthcare, Benefits, and Administrative rules. He had no choice but to inform lawmakers about the technical glitch.
During his opening statement, Kautter said, "On my way over here this morning, I was told that a number of IRS systems are unavailable at the moment. We are working to resolve this issue."
Taxpayers blast IRS on social media
Taxpayers expressed their frustration with the tax agency on social media, calling it "incompetent'
There's no greater example of government incompetence than the IRS e-file system and direct pay service being down on #TaxDay. pic.twitter.com/mWjypxnzPz

— Joe Walsh (@WalshFreedom) April 17, 2018
The IRS is so incompetent they can't even keep their website up on tax day.

— Liz Wheeler (@Liz_Wheeler) April 17, 2018
@GOPSenFinance When will the hearings begin on @stevenmnuchin1 incompetent management of the IRS? The GOP would have SHREDDED any Dem appointee who allowed the IRS website to crash on the day taxes are due. The buck stops with him, literally. #FireMnuchin #FAIL

— Andrew Zack/TZC (@thezackcompany) April 18, 2018
In a tweet, Rep. Richard Neal, a ranking member of the House Ways and Means Committee, requested the agency to allow an extension so that taxpayers can file and pay their taxes without penalty.
The #IRS is experiencing technical difficulties today w/ direct tax return payments. #TaxDay is stressful enough already, even when things go right. I implore the IRS to allow an extension so that every taxpayer attempting to file today has a fair shot to do so without penalty.

— Rep. Richard Neal (@RepRichardNeal) April 17, 2018
On Tuesday afternoon, the IRS decided to extend the tax filing deadline until midnight of Wednesday, April 18.
In a statement, Kautter said, "This is the busiest tax day of the year, and the IRS apologizes for the inconvenience this system issue caused for taxpayers. The IRS appreciates everyone's patience during this period. The extra time will help taxpayers affected by this situation."