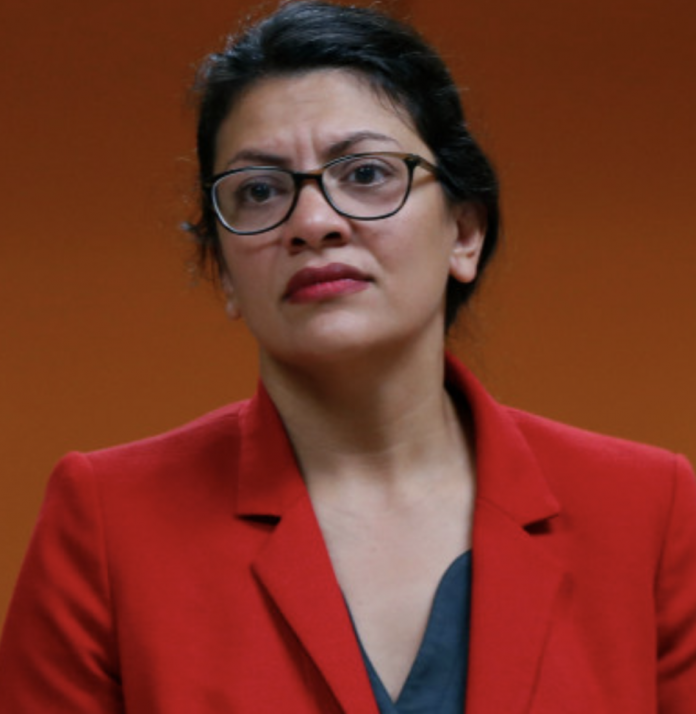 Over the course of this year, House Rep. Rashida Tlaib has faced criticism for her comments regarding the Holocaust. Awhile back, Tlaib stated that thinking of the Holocaust gave her a "calming" feeling; this statement prompted widespread censure, especially from conservatives who branded Tlaib as anti-Semitic. Furthermore, Tlaib and other freshmen Democrats have openly feuded with President Trump who believes they hate America.
The congresswoman found herself back in the press after news that the Israeli government banned herself and Rep. Ilhan Omar from entering the country.
Earlier this morning, reports spread that Israel lifted the ban in order for Tlaib to visit her grandmother. Apparently, however, this did not meet Tlaib's standards; she later blasted the nation, prompting the Israeli interior minister to admonish Tlaib via Twitter.
Everything You Need to Know
Following the ban from entering Israel, Tlaib and Omar complained in the press, referring to the restriction as a hateful "Muslim ban." Shortly thereafter, Tlaib wrote a letter to Interior Minister Aryeh Deri in an appeal to see her grandmother. Deri ultimately agreed, but with stipulations that Tlaib not urge for boycotts of Israel during her time in the country.
This didn't sit well with Tlaib who then likened this stipulation to "humiliating me" and "[using] my love for my sity to bow down to their oppressive & racist policies." Finally, the congresswoman announced the cancellation of the trip which she previously asked to be allowed to take.
Silencing me & treating me like a criminal is not what she wants for me. It would kill a piece of me. I have decided that visiting my grandmother under these oppressive conditions stands against everything I believe in–fighting against racism, oppression & injustice. https://t.co/z5t5j3qk4H

— Rashida Tlaib (@RashidaTlaib) August 16, 2019
Therefore, the Israeli minister took to Twitter and slammed Tlaib as someone who loathes Israel more than she loves her grandmother.
Rep. Tlaib just tweeted that she won't be coming to Israel.
Just yesterday she sent me a letter, asking to visit her 90 year old grandmother saying, "it might be my last chance to meet her".

— אריה מכלוף דרעי (@ariyederi) August 16, 2019
I approved her request as a gesture of goodwill on a humanitarian basis, but it was just a provocative request, aimed at bashing the State of Israel. Apparently her hate for Israel overcomes her love for her grandmother.@realDonaldTrump @RashidaTlaib

— אריה מכלוף דרעי (@ariyederi) August 16, 2019
Contradictions from Tlaib
The congresswoman is under fire, due to contradictions between her present words and her written appeal. In Tlaib's letter, she asked to visit her grandmother and moreover vowed to "respect any restrictions" and "not promote any boycotts against Israel during my visit."
Then, earlier today, Tlaib claimed that the aforementioned limitations are oppressive and would ultimate "kill a piece" of who she is. Therefore, many individuals, like the Israeli minister are questioning whether or not Tlaib's letter was truly sincere.
The congresswoman has since taken to Twitter and posted various comments about her "rights" and about President Trump.
See for yourself:
My grandmother always keeps it real. ⬇️🔥

"When asked about Donald Trump and his repeated attacks on her granddaughter, she brushed off the question. "I don't know him," she said. "I don't care."https://t.co/fW1oZkqRqw

— Rashida Tlaib (@RashidaTlaib) August 16, 2019
"I am not interested in picking up crumbs of compassion thrown from the table of someone who considers himself my master. I want the full menu of rights." Desmond Tutu

— Rashida Tlaib (@RashidaTlaib) August 16, 2019