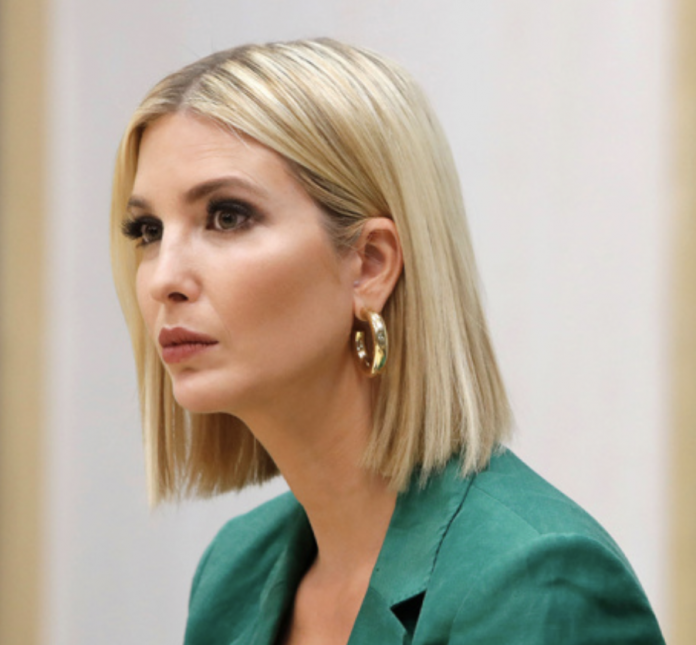 Over the past few weeks, news of House Democrats' impeachment inquiry into President Trump has dominated headlines. Many Americans have an interest in learning precisely what is happening and the subsequent impacts which the Trump administration is experiencing.
On Friday, Fox Business host Trish Regan sat down for an interview with Ivanka Trump. During this interview, Regan and Trump covered a series of topics; one of those topics included the impeachment inquiry which currently remains underway.
When this topic arose, the first daughter stated that the Trump administration is maintaining focus on the right priorities.
Ivanka Trump on the Priorities of the Current Administration
First, Trump stated that bettering the lives of the American people and following through on promises made are the central focuses of the Trump administration. To be precise, the first daughter noted the success of ongoing training for U.S. workers and a recently signed trade deal with Japan. Trump furthermore explained her interest in "delivering" on an agreement between the United States, Mexico, and Canada.
Big Pledge news! 🚨

"Google pledged Thursday to help train a quarter of a million people for technology jobs, adding its name to a White House initiative designed to get private companies to expand training opportunities for Americans."

Full story: https://t.co/5VKttpsfFZ

— The White House (@WhiteHouse) October 6, 2019
Overall, the first daughter made clear that the impeachment inquiry has not derailed the Trump administration from maintaining focus on what truly matters.
In her own words:
"I think everything's a question of priorities. We have our priorities in the White House. We're fighting every day for the American worker. We're fighting every day to improve the quality of life for every single person in this country, and we are delivering in that fight and on that promise. That's our priority."
More on the Trump Administration
Earlier this month, President Trump signed an executive order which improves private Medicare plans for the elderly. This measure comes as 2020 Democrats rally for ending private healthcare and increasing taxes on the middle class in order to fund Medicare-for-All. This is something which the Trump administration remains highly critical of.
The radical left continues to push a socialist takeover of our healthcare system and lie to the American people about the devastating impact it would have. https://t.co/ijoOCr9O3d

— The White House (@WhiteHouse) October 5, 2019
Millions of Americans lost their healthcare coverage and doctors under Obamacare, after being promised that they could keep them.

Now, radical Democrats are trying to do away with healthcare choice altogether. https://t.co/ijoOCr9O3d pic.twitter.com/93jMukneqS

— The White House (@WhiteHouse) October 5, 2019
As the Trump administration does its work, the 2020 presidential election remains underway. Earlier this year, President Trump announced the launch his re-election campaign; since then, Trump has faced attacks from various Democrat candidates regarding his policies, his presidency, and the impeachment inquiry.
The president remains strongly critical of those who wish to see him impeached, hence noting the lack of merit or basis for impeachment.