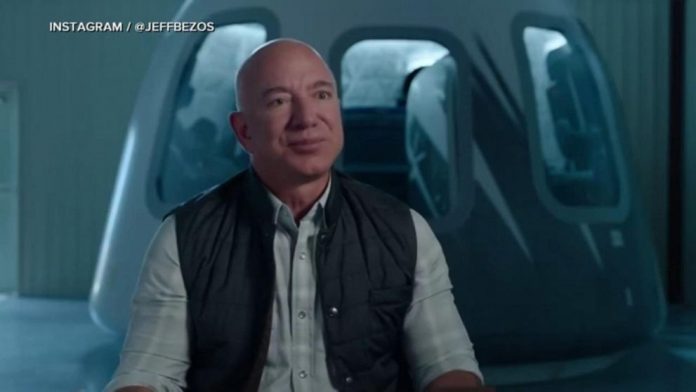 Billionaire Amazon founder Jeff Bezos, along with his brother, Mark, is scheduled to launch into space on the New Shepard rocket in July. Bezos will be flying on the "first-ever" mission planned by his space exploration company, Blue Origin.
Bezos made the announcement on June 6th. And opened up an auction for a passenger on June 10th. The winning bidder pays $28 million for flying into space with the Bezos brothers. A fourth crew member is yet to be chosen.
This will be the first time the company has attempted a space flight. And the mission is scheduled to last only 11 minutes.
The Bezos New Shepard suborbital rocket system features a reusable rocket. And it has the capacity for six human passengers in its capsule.
Many of Blue Origin's ideas sound familiar. Elon Musk's company SpaceX developed and launched a series of Falcon reusable rockets.  And they announced in April they would be sending auction winner Jared Isaacman and his crew of citizen astronauts on a mission in September. Another auction winner, Japanese billionaire Yusaku Maezawa, has booked a SpaceX trip to travel around the moon in 2023.
Jeff Bezos petition gets some laughs