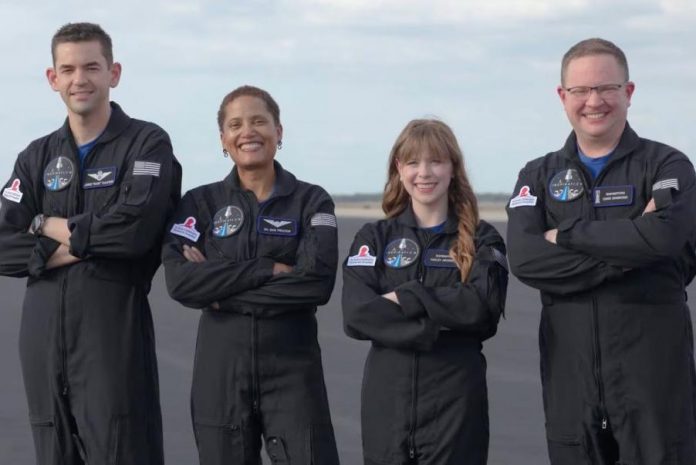 The SpaceX all-civilian crew of the Inspiration4 traveled to the Kennedy Space Center Complex last week. This is where the Falcon 9 will launch them into space aboard a Dragon spacecraft this September.
The crew is just beginning to prepare for their adventure in space. They began their training at Kennedy last week!
According to the mission website, the crew will "receive commercial astronaut training by SpaceX on the Falcon 9 launch vehicle and Dragon spacecraft, orbital mechanics, operating in microgravity, zero gravity, and other forms of stress testing."
"They will go through emergency preparedness training, spacesuit and spacecraft ingress and egress exercises, as well as partial and full mission simulations," according to SpaceX's website.
The 4-person all-civilian crew will launch in September 2021. Each of the four crew members will represent Leadership, Hope, Generosity, and Prosperity.
Leadership
Tech billionaire Jared Isaacman, 38, looks forward to the first private flight from Elon Musk's SpaceX.