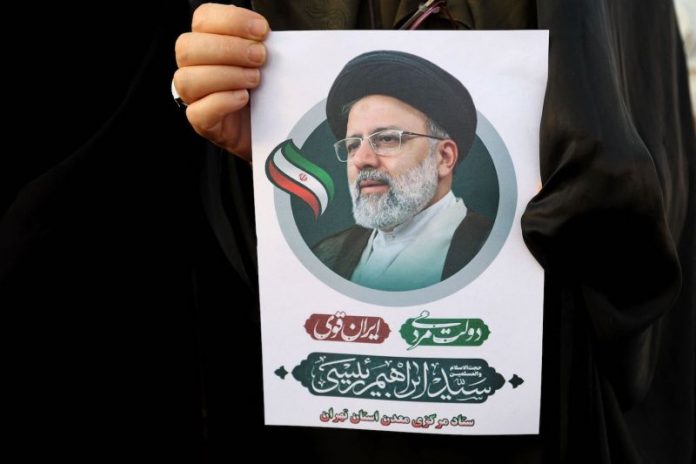 Politico reported that Iran's hard-liner president-elect Ebrahim Raisi says he won't meet with President Joe Biden or negotiate the 2015 Iranian nuclear deal.
"The U.S. is obliged to lift all oppressive sanctions against Iran,"  Raisi said at a news conference.
Iran's Election Results in Raisi win
Iran's Supreme Leader Ayatollah Ali Khamenei chose  Chief Judiciary Ebrahim Raisi, as his successor, to continue his policies in Iran. Raisi won a landslide victory over a more moderate candidate Abdolnasser Hemmati. 
But it appeared to be the lowest voter turnout in the Islamic Republic's history. And about 3.7 million voters appeared to have voided their ballots.
President-elect Raisi has been sanctioned by the U.S. over his ordering mass executions in 1988. But Raisi still describes himself as a "defender of human rights." 
This election assures that Khamenei policies will continue. And their nuclear policy, in particular, is a possible threat to world peace. The election raises new concerns about the nuclear agreement.
Iran's Nuclear Program
Tehran has bragged they are currently enriching uranium at 60%.  This would be its highest level ever. And they have been developing new centrifuges to try and get the enrichment levels to weapon-grade.
Israel is thought to have struck at Iran's Natanz Uranium facility in April. And Iranian nuclear scientists have also been targeted.
The election took place during the G-7 summit in Vienna. Diplomats were negotiating to renew the 2015 Joint Comprehensive Plan of Action (JCPOA) nuclear deal with Iran. And the Biden administration is desperately hoping for the Obama-era "deal" to be reinstated.
President Trump terminated the nuclear deal claiming that the US paid Iran billions of dollars for nothing. And that some of the money was used to fund terrorism. He also said that Iran was not allowing inspectors into facilities and had secret nuclear facilities. And that there was no way to assure that they were enriching uranium at the lower levels that deal required.