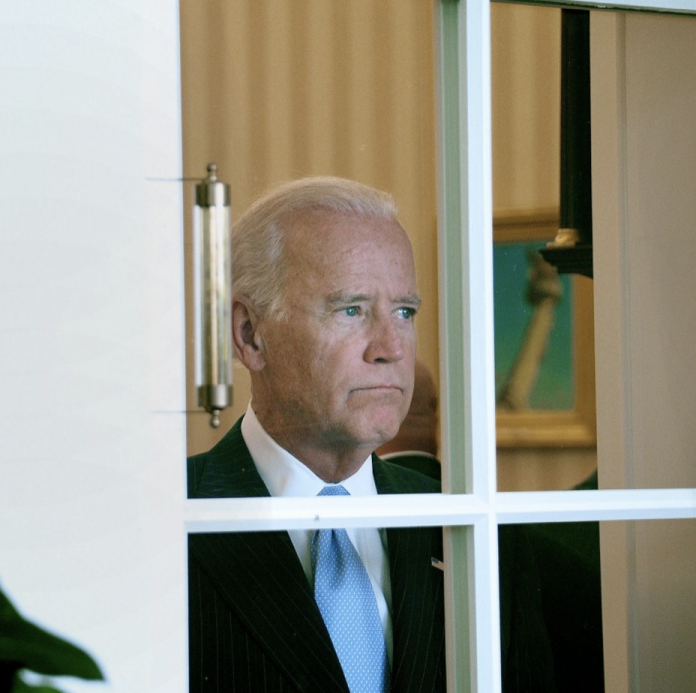 Earlier this morning, former Vice President Joe Biden announced his candidacy for the president of the United States.
Now, Biden may think that he is presidential material, but apparently, not all Democrats share this view.
Justice Democrats on "Joe 2020"
Shortly after Biden's announcement via an online video, the Justice Democrats weighed in. They slammed the former vice president as a "centrist" who is "out-of-touch" with the Democrat Party and will compromise the Democrats' efforts to defeat Trump.
See for yourself:
The old guard of the Democratic Party failed to stop Trump, and they can't be counted on to lead the fight against his divide-and-conquer politics today. The party needs new leadership with a bold vision capable of energizing voters in the Democratic base who stayed home in 2016.

— Justice Democrats (@justicedems) April 25, 2019
While we're going to support the Democratic nominee, we can't let a so-called 'centrist' like Joe Biden divide the Democratic Party and turn it into the party of 'No, we can't.'

— Justice Democrats (@justicedems) April 25, 2019
It continues…
Joe Biden stands in near complete opposition to where the center of energy is in the Democratic Party today. Democrats are increasingly uniting around progressive populist policies like Medicare for All, a Green New Deal, free college, rejecting corporate money…

— Justice Democrats (@justicedems) April 25, 2019
…and ending mass incarceration and deportation. We don't need someone who voted for the Iraq War, for mass incarceration, and for the Bankruptcy Reform Act while voting against gay marriage, reproductive rights, and school desegregation.

— Justice Democrats (@justicedems) April 25, 2019
Finally, the Justice Democrats concluding their scathing criticism of Biden with one last tweet: