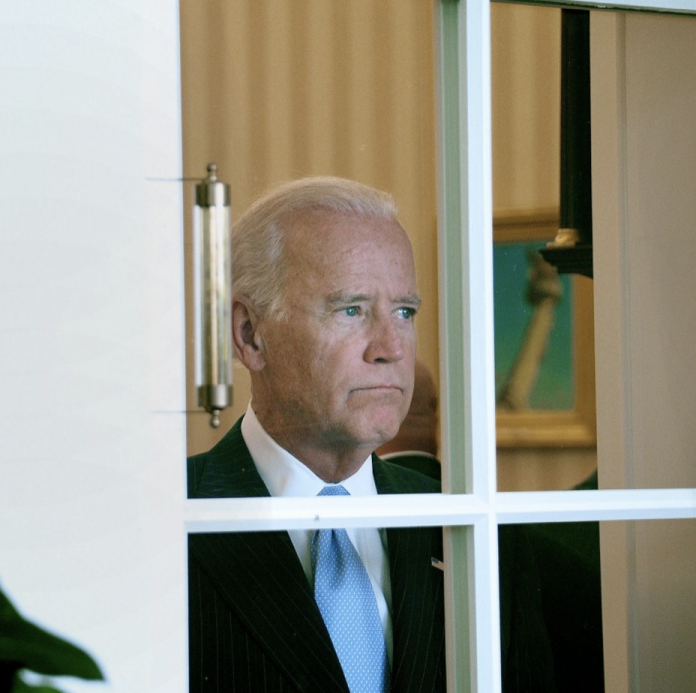 Earlier this morning, former Vice President Joe Biden announced his candidacy for the president of the United States.
Now, Biden may think that he is presidential material, but apparently, not all Democrats share this view.
Justice Democrats on "Joe 2020"
Shortly after Biden's announcement via an online video, the Justice Democrats weighed in. They slammed the former vice president as a "centrist" who is "out-of-touch" with the Democrat Party and will compromise the Democrats' efforts to defeat Trump.
See for yourself:
The old guard of the Democratic Party failed to stop Trump, and they can't be counted on to lead the fight against his divide-and-conquer politics today. The party needs new leadership with a bold vision capable of energizing voters in the Democratic base who stayed home in 2016.

— Justice Democrats (@justicedems) April 25, 2019
While we're going to support the Democratic nominee, we can't let a so-called 'centrist' like Joe Biden divide the Democratic Party and turn it into the party of 'No, we can't.'

— Justice Democrats (@justicedems) April 25, 2019
It continues…
Joe Biden stands in near complete opposition to where the center of energy is in the Democratic Party today. Democrats are increasingly uniting around progressive populist policies like Medicare for All, a Green New Deal, free college, rejecting corporate money…

— Justice Democrats (@justicedems) April 25, 2019
…and ending mass incarceration and deportation. We don't need someone who voted for the Iraq War, for mass incarceration, and for the Bankruptcy Reform Act while voting against gay marriage, reproductive rights, and school desegregation.

— Justice Democrats (@justicedems) April 25, 2019
Finally, the Justice Democrats concluding their scathing criticism of Biden with one last tweet:
Life expectancy has decreased for a third straight year in our country. We need Democrats who will fight racism and inequality with solutions that match the scale of the crises we're facing — not piecemeal compromises with corporate America and the party of Donald Trump.

— Justice Democrats (@justicedems) April 25, 2019
So, in a nutshell, the Justice Democrats don't think that Biden is far-left enough for their liking. This is interesting for a series of reasons.
Democrats and Far-Leftism
Since the past year, Democrats have faced censure for what many Americans view as extremism within their party. In many regards, Democrats brought this upon themselves by championing for radical policies which stand virtually no chance of garnering bipartisan support.
Some examples of the radical policies in question include ending private healthcare, doing away with Immigration and Customs Enforcement (ICE) and more. There exists a real debate about whether or not going as far left as possible is the best route to beating President Trump in 2020.
More on Biden's Entry into the 2020 Presidential Election
Thus far, the former vice president has not publically responded to the Justice Democrats. However, judging from his announcement video, Biden seems confident in his ability to take on President Trump in 2020. This is in spite of the fact that the former vice president has unsuccessfully attempted to become president twice before; his failed bids occurred during the 1988 presidential election and the 2008 presidential election.
Biden will face many other eager Democrats in the primary election. Various potential contenders are more aligned with the ideals of the Justice Democrats. Candidates such as Kirsten Gillibrand, Bernie Sanders, Elizabeth Warren, and others have supported Medicare-for-All, abolishing ICE and even looking into slavery reparations.
While many Americans view a lot of what progressives stand for as radical or extreme, this appears to be what Justice Democrats are hoping for in the Democrat nominee.