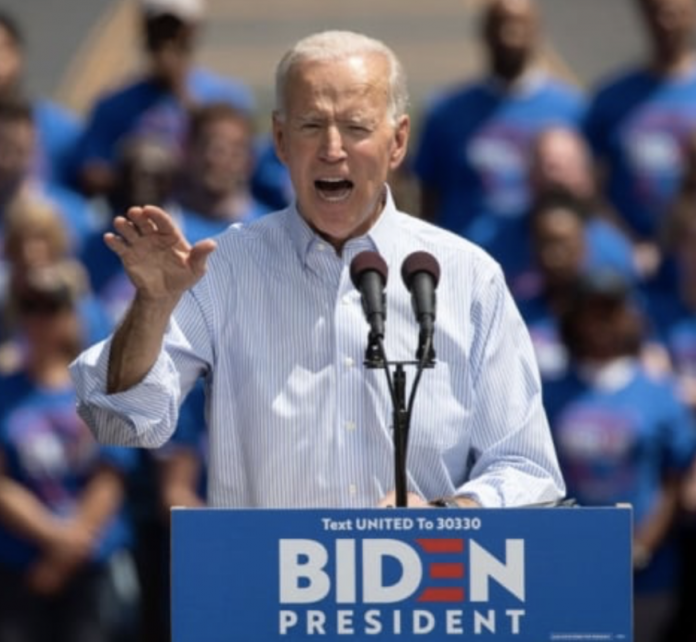 2020 Democrat Joe Biden has reached an interesting milestone in his presidential campaign. After a series of verbal gaffes and increased competition from rivals Elizabeth Warren and Bernie Sanders, the former vice president has to up his game.
The time of Biden effortlessly blazing through his primary opponents has passed; Iowa caucus polls even show Buttigieg leading Biden and other opponents.
In the wake of Biden's campaign, he's also found himself in a bit of a tussle with North Korea. Weeks ago, the former vice president denounced North Korean leader Kim Jong Un as a "murderous dictator." Biden's censure of Kim Jung Un came along with his criticism of President Trump's relationship with the North Korean leader.
Needless to say, North Korea had some choice words in response to Biden's remarks on their leader.
Reviewing North Korea's Response to Biden
North Korea issued a steely and extreme response to Biden's remarks. Via The North Korean Central News Agency, they called for the former vice president to experience a "beating to death with a stick." This came in addition to North Korea's vows to unleash "merciless punishment" upon anyone who censures the "supreme leadership" of Kim Jung Un.
However, North Korea didn't stop there. Their government also branded Biden as a "rabid dog" and furthermore professed that Biden's death would be of service to the United States of America.
An excerpt of North Korea's response to the former vice president's take on Kim Jong Un reads as follows:
"Rabid dogs like Baiden can hurt lots of people if they are allowed to run about. They must be beaten to death with a stick before it is too late. Doing so will be beneficial for the U.S. also."
At this time, Joe Biden has not yet publicly issued new statements to North Korea.
More on Biden's Criticism with President Trump
Biden's antagonistic relationship with President Trump predates the 2020 presidential election.
The former vice president previously talked about an interest in taking Trump "behind the bleachers" to beat him up; although, after censure, Biden later walked those comments back. The former vice president's criticism of Trump in regards to North Korea came when Biden accused the president of writing "love letters" to Kim Jung Un.
President Trump has responded to Biden's slams against him on multiple occasions. Trump also maintains that Biden is easy to beat and nonthreatening. Moreover, the president has noted Biden's series of verbal blunders and mistakes on matters of importance.